The F30 B3 boasts more power and torque than the E90 B3, yet is 20% more gas efficient.
The new B3 Bi-Turbo delivers 410 HP (301 kW) starting at 5500 RPM (compared to the US F30 335i with 300 HP), and and 442 lb-ft (600Nm) torque. Transmission comes in the form of a ZF 8 speed automatic.
0-100kmh (0-62 mph) takes only 4.2 seconds.
Top speed is 305 km/h (189 MPH).
Emissions decreases by 7.6 L per 100 km, to 177 g / km CO2.
Full specs (and photos) of the car will be revealed when it debuts at the 2013 Geneva Motor Show early next month. Unfortunately, like the previous B3 model, we do not expect this new B3 to be made available in the U.S. (though it's always possible down the line if Alpina sees a business case for it).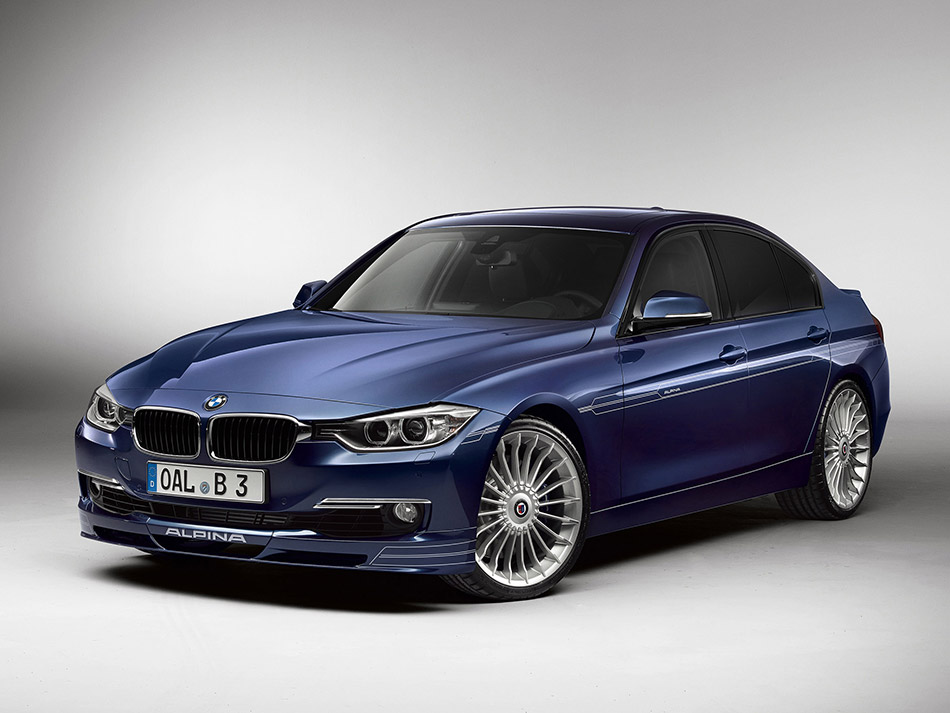 Source: BMW
Gallery:
BMW Alpina B3 (2014)