For their 2015 model range, US car specialists GeigerCars.de have boosted the cache of the Jeep Grand Cherokee with performance modifications that make it the chief of all Grand Cherokees.
Supercharger upgrade to 718 hp, with 776 Nm of torque
Chassis modifications with 22-inch alloy wheel option
Jeep Grand Cherokee as a new car with or without tuning modifications    available from 66,900 euros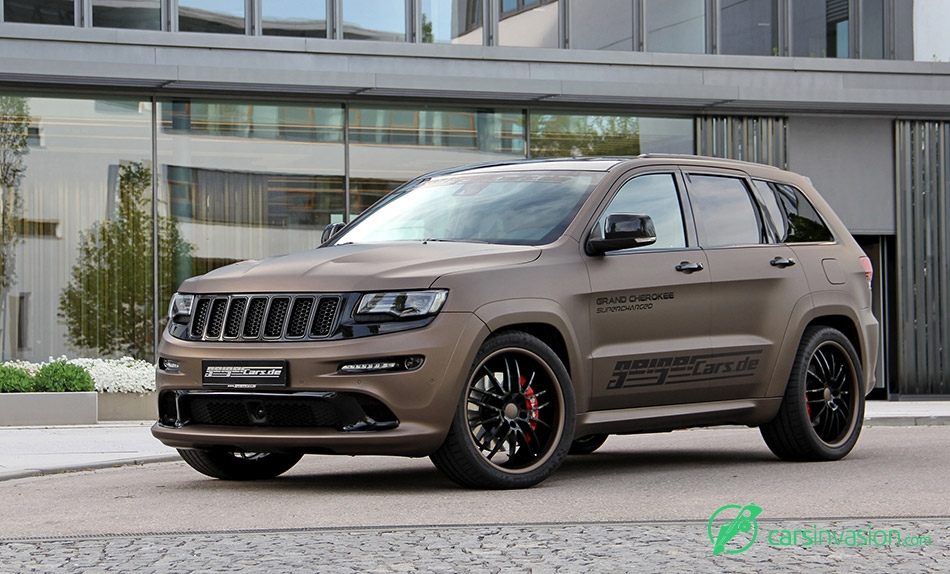 The 6.4-liter HEMI V8 engine with Geiger supercharger upgrade now makes significantly more power than the already potent standard version. Installed in-house by GeigerCars.de, the 2.9-liter supercharger, comes with an intercooler and internal engine modifications including uprated pistons. With the new ECU with its altered fuel and ignition software wired in, output rises to a major league supercar level of 718 hp, with 776 Nm of torque. The larger oil cooler option costs 1,430 euros.
Against the stopwatch, the new numbers are quite spectacular. The SRT suffix in the standard cars name stands for 'Street and Racing Technology' a label that is even more appropriate now as the supercharged GeigerCars.de version blasts to 100km/h in just 3.9 seconds, and on to 295 km/h. This is a sensational performance for an SUV that will seriously upset supercar drivers.
To ensure that this newfound performance can be safely transmitted to the tarmac, GeigerCars.de also offer performance suspension modifications with sport springs (1,250 euros) that drop the ride height, and uprated anti-roll bars (650 euros) to further reduce body roll in fast cornering.
Further gains in grip as well as looks come from the wheel/tyre upgrade package consisting of 10.0x22-inch alloy wheels shod with 305/35R22 rubber for 5,490 euros. Even greater individuality can be had with a GeigerCars.de foil wrap job, starting at 2,900 euros.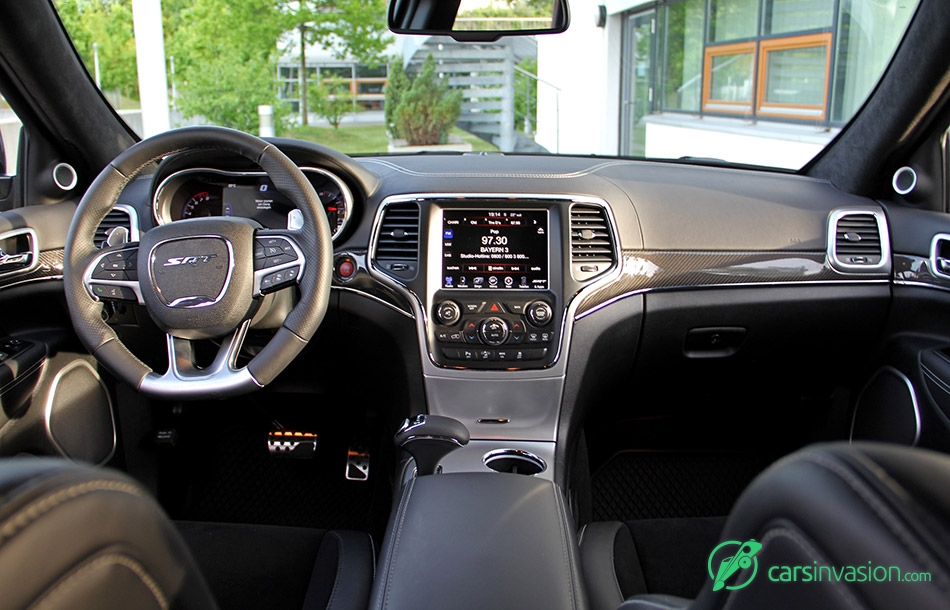 The chance to own the fastest badass Jeep Grand Cherokee on the block will set you back 23,900 euros on top of the 66,900 euros for the stock Jeep Grand Cherokee SRT from GeigerCars.de.
Even without these far-reaching upgrades, a standard Jeep Grand Cherokee is an extremely attractive package, with an extensive list of factory-fitted equipment. The standard eight-speed automatic transmission sends power to the Quadra-Trac active on-demand 4WD system, Selec-TracTM assistance system and adaptive damper control. Comfort features include a panoramic glass roof, two-zone climate control, high-quality leather seats, heated leather sports steering wheel with integrated controls for the audio system and trip computer, a Harman Kardon 7.3 surround system, and more.
Source: GeigerCars.de
Gallery:
GeigerCars Jeep Grand Cherokee (2015)