The Holden Malibu will have a familiar feel when it goes on sale this month, thanks to a local engineering program that has seen the car tuned for Australian roads.
Holden's engineering team has created a unique-for-Australia ride and handling set up that ensures the Malibu performs on Australia's challenging roads to deliver the great handling that owners expect from a Holden.
Holden Vehicle Dynamics Specialist Engineer, Michael Barber was part of the team that developed the local tune for the Holden Malibu and was previously responsible for creating the acclaimed ride and handling package for the Model Year 2014 Holden Cruze and the FE1 suspension for VF Commodore.
"The challenge with adapting a global car for the local market often begins with the tyres," he said.
"As a global vehicle, sold predominantly in left hand drive markets, Malibu was originally specified with left hand drive tyres.
Using left hand drive tyres in a right hand drive market can lead to a vehicle that pulls excessively to the left.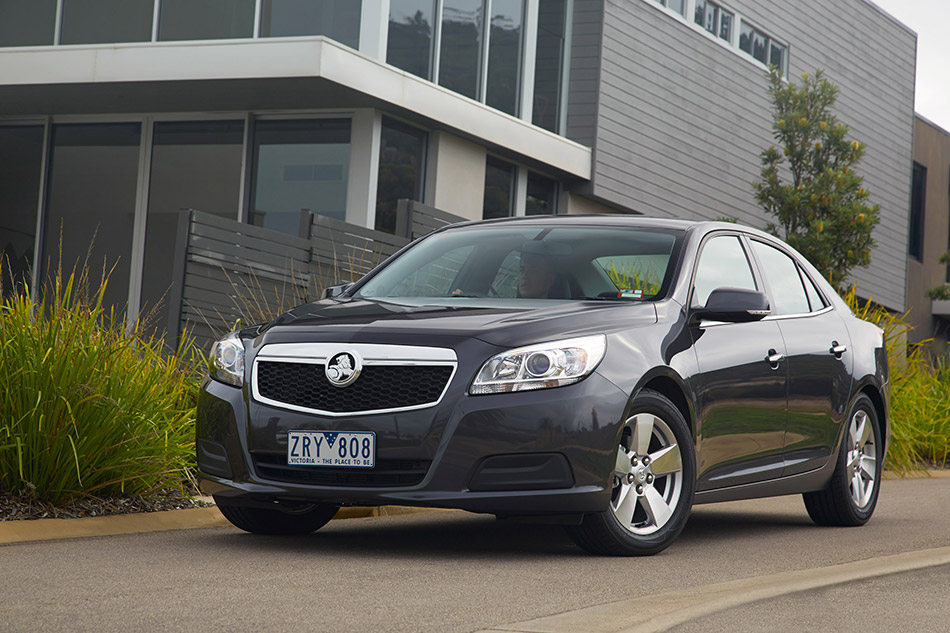 "We've developed a Right Hand Drive 17 inch tyre for the CD and the Malibu CDX is equipped with the same excellent 18 inch Bridgestone performance tyres that are fitted to the VF SV6 and SS Commodore. Getting good tyres onto any car is an important fundamental to delivering a great drive."
In addition to tyre development, the engineering team was also able to create a new suspension set up with a unique damper tune to deliver a good balance in ride and handling that works well on Australian roads.
"What we aimed for with Malibu was to deliver a car with great all-round performance and we've been successful in creating a really adept cruiser that is as at home in an urban environment as it is on rolling b-roads or an interstate highway." said Michael Barber.
In addition to the dynamics work, Holden engineers have also been at work on Malibu's powertrain calibration as part of a global workshare strategy, which uses the available resources and skills of the company's engineers from around the world to perform development work on future model cars.
The team, based at Holden's Lang Lang Proving Ground, calibrated the auto transmission for the petrol Malibu on sale in Australia, Europe, the Middle East and Korea. A unique throttle and pedal map for Australia was developed in conjunction with GM Korea to deliver enhanced drive quality for local roads.
Holden's Lang Lang Proving Ground allows engineers to undertake valuable local evaluation work that assesses a car's performance.
"It is critical for us to be able to evaluate our vehicles under all circumstances which is something we are not able to do on public roads." said Michael Barber.
"Our Proving Ground gives us the ability to run highly repeatable emergency avoidance simulations and limit handling evaluations.  This enables us to fine tune and optimise the vehicle specification.  Even though it's unlikely that our customers will ever find themselves in this type of circumstance it's important for the vehicles fundamentals to be right."
Source: Holden
Gallery:
Holden Malibu CD (2013)