MANSORY Design & Holding GmbH, the renowned specialist for the modification of super-sports cars and luxury bodies, is presenting its expressive customisation of the latest Bentley Continental GT at the 82nd Geneva Motor Show. The car's series model is already one of the most exclusive that money can buy. But MANSORY's deluxe manufactory has taken this a step further and created a top-level customisation of the second generation of the British Gran-Turismo.
With the Bentley Continental GT, as with all previous vehicles, MANSORY has placed great emphasis on perfectly tailored parts while maintaining a sporty, individual design. Matched to one another exactly, the details make this wide-body model a genuine eye-catcher. A newly designed front apron, with proprietary daytime driving lights and an extra-light carbon-fibre bonnet, give the LE MANSORY II a significantly heftier look. The carbon-fibre front wings and rear widening components considerably reinforce this impression. In combination with the newly designed side sill sets, they widen the Coupé by 50 millimetres at the front axle and 60 millimetres at the rear axle. The new rear apron delivers additional downthrust and creates space for the exhaust pipes of the thunderous exhaust system.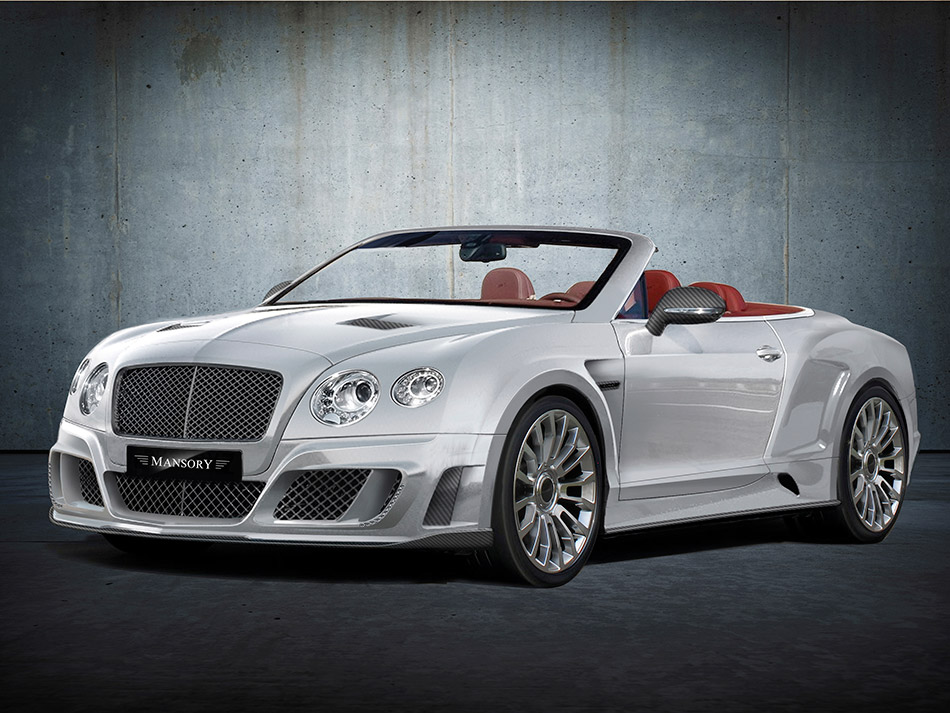 Besides excellent sound, the MANSORY technicians also place special emphasis on rich performance improvements. The combination of a sports exhaust system, sports air filter and optimised engine performance graph boosts the power to 672 PS / 494 kW at 6,000 rpm. The torque is also raised to a strapping 780 Nm at 1,700 rpm. The modified 12-cylinder reduces the time to go from zero to 100 km/h to just 4.5 seconds and increases the top speed to 322 km/h.
For the increased demands of the performance-enhanced Bentley, MANSORY offers a special wheel-tyre combination in an exclusive design. The one-part 10 x 22 wheel with 10 double spokes impresses both through its exclusive look and through its outstanding build quality. The reduction of the unsprung masses thanks to the ultra light forged wheels improves both braking distance and acceleration and handling. For optimum grip, MANSORY uses tyres of the size 295/25.
MANSORY achieves the perfect symbiosis of sports functionality and luxurious ambience. The finest materials are used in the interior, giving occupants a feeling of comfort. The leather is treated by master craftsmen and is both especially hardwearing and extraordinarily soft. The characteristic natural product, with its special grain and perfectly crafted stitching, gives a feeling of extravagance to the newly designed airbag sports steering wheel. The aluminium pedals, the door entry sills and the real carbon-fibre elements complete the luxury feel of the LE MANSORY II.
Source: MANSORY
Gallery:
LE MANSORY GTC II Bentley Continental GTC (2012)