The Swabian premium manufacturer has adopted a completely new line of approach with the current Mercedes Benz A-Class W176 series. While the first two A-Class generations W168 and W169 were kept fairly conservative both from an optical and technical perspective and were very clearly tailored to a more "demure" target group, the smart and dynamically designed W176 has been addressing a clearly younger and more sporty audience since September 2012.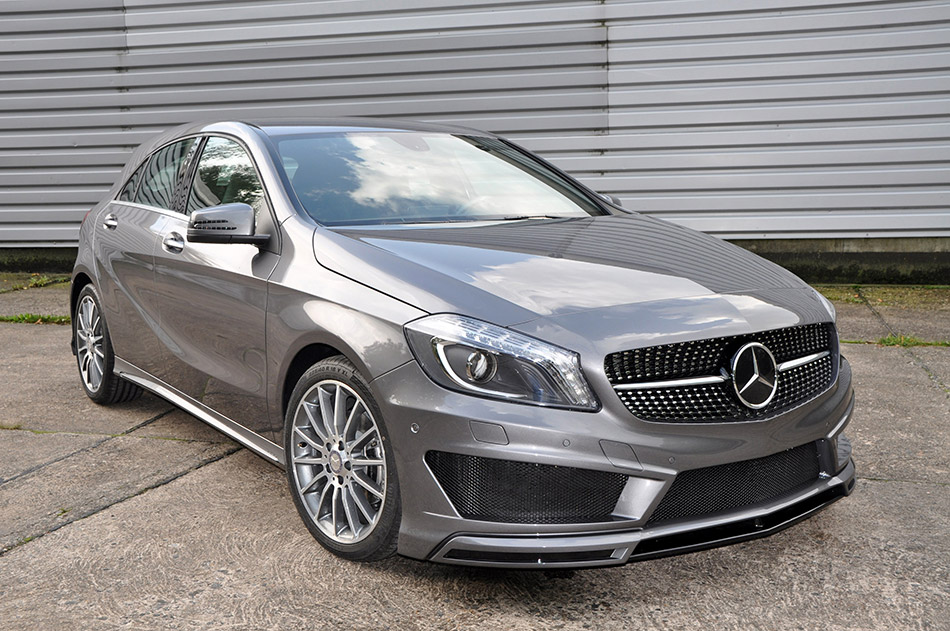 This reorientation has been picked up on by styling specialists at German Special Customs in Saxony's Chemnitz, who are now kitting the W176 out with even more sporty features. To this end, German Special Custom's designers have created new spoiler bumpers for both the front and rear of the A-Class.
While the appearance of the fairing is shaped by its huge air inlets and implied spoiler blade, it's the exhaust vents on the sides behind the back wheels and the three-finned rear diffuser that dominate the design of the new apron with integrated, trapezoidal duplex-tail pipes.  
The German Special Customs bumpers are manufactured from high-quality GFK and are suitable for all A-Class models. They are available immediately!
Source: German Special Customs
Gallery:
German Special Customs Mercedes-Benz A-Class (2014)