Skateboarding, 1970s style and passion for music blend seamlessly together in "Scion x Riley Hawk Skate Tour xB" built by Scott Kanemura of KMA Productions. Inspired by the interests of professional skateboarder Riley Hawk, the vehicle features both the old and new: wood-grain décor, a mini fridge, shag carpet, an 8-track player, a Big Pioneer Sound System and the ability to play guitar through the audio system using an iPad mini as mixer. To further combine work and play, a cargo box has been integrated with an INNO rack system to store skateboards.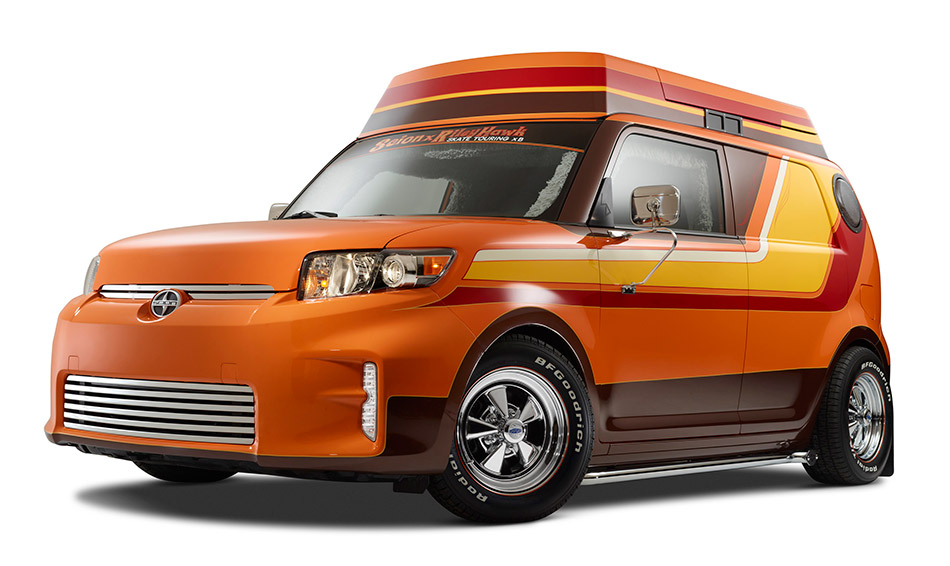 Other fun elements include:
    1970s style custom paint pattern with a "fish bowl" side window
    Dual side exhaust pipes (non-functional)
    Plush captain-style chairs in the front and back
    Motorized rear-facing monitor for media play back
    A dual-motion table that both slides out and pivots up with storage below
"The Scion xB really does look like something straight from 1975," Riley Hawk said. "From shag carpet to the retro paint job, it's the perfect mix between modern and vintage."
Gallery:
Scion x Riley Hawk Skate Tour xB (2014)