The new Toyota Urban Cruiser ofers customers a unique, urban all-road driving experience through the successful combination of three key attributes: Toyota's proven expertise in rugged, all-road vehicle design, the comfort and versatility of a compact urban hatchback, and the class-leading fuel economy and CO2 emissions of Toyota Optimal Drive technology.
The new Urban Cruiser's robust, durable design incorporates Toyota's Active Torque Control AWD system, the highest levels of occupant safety, and improved on-road traction, stability and agility in all weather conditions for enhanced driving enjoyment.Despite its compact, urban-friendly dimensions, the Urban Cruiser benefts from state-of-the-art Toyota packaging know-how, honed in cars such as the iQ and the Yaris. It ofers all the 5-seat spaciousness, practicality, versatility and loadspace fexibility of ingenious compact cars, refecting the increasingly diverse, active lifestyles of today's highly discriminating B segment customers.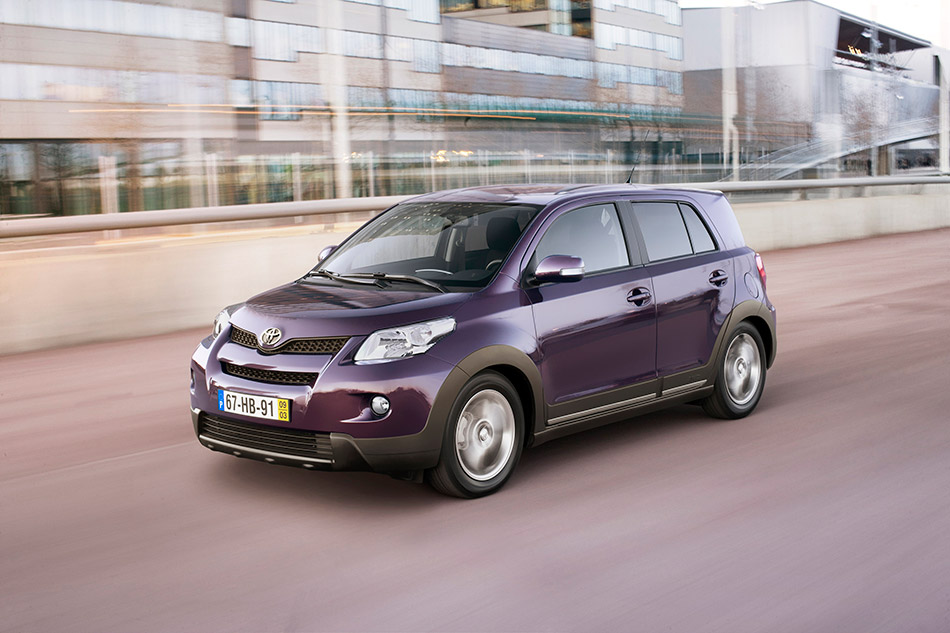 Recognising B segment customer demands for increasingly environmentally responsible vehicles, Toyota Optimal Drive combines numerous, innovative technological solutions to ofer signifcant reductions in fuel consumption and CO2 emissions without compromising the Urban Cruiser's lively performance and engaging driving dynamics.
The Urban Cruiser will go on sale in Europe in May 2009. Full-year sales objectives target over 25,000 units, with All Wheel Drive vehicles accounting for 30% of the mix.
A distinctive new car in a diverse segment
The new Urban Cruiser has been designed for Europe's highly competitive B segment market, recently fragmented into several sub-segments. These sub-segments have more than doubled in size since 2002. This growth has been driven by an increasingly diverse cross-section of customers seeking more distinctive vehicles to support a more active lifestyle.
Adventurous, active-lifestyle customer base
The Urban Cruiser is designed for an adventurous, active-lifestyle customer base. Dissatisfed with conventional B segment hatchbacks, these customers require a vehicle that expresses a greater sense of value and individuality. Typically, they are singles and couples in their 30s and 40s. Urban Cruiser customers will include a signifcant number of those who want to combine an active lifestyle with a high level of environmental awareness.
Distinctive design: rugged exterior, refned interior
The Urban Cruiser meets the needs of its target customers with a unique, stylish design that ofers the rugged good looks of an all-roader within a compact, urban friendly package. The high quality interior combines all the 5-seat spaciousness, practicality, versatility and loadspace fexibility of a conventional hatchback with greater comfort and refnement than is usual in the B segment all-roader market.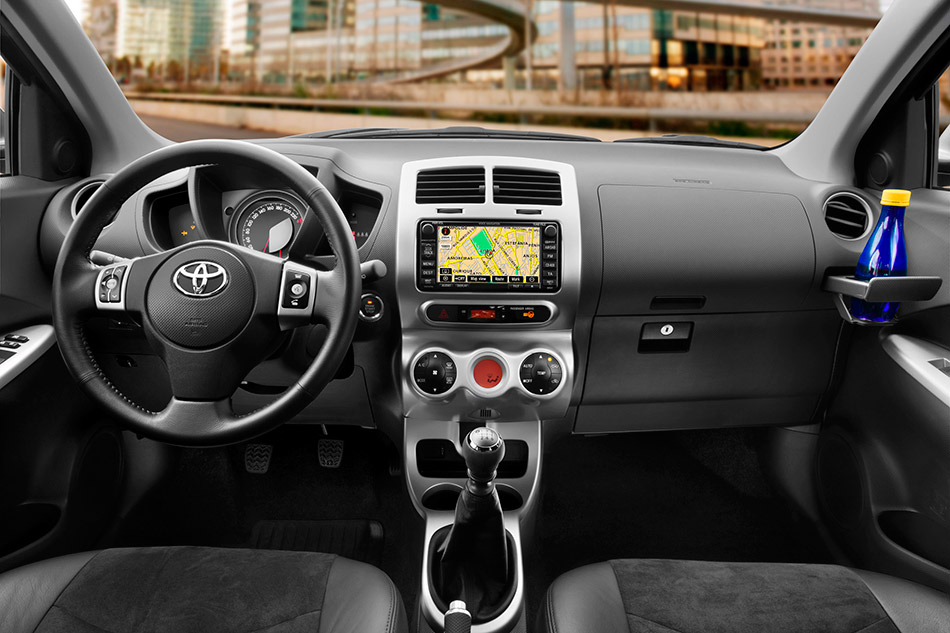 Compact, urban-friendly dimensions
The compact dimensions of the Urban Cruiser -3930mm long, 1725mm wide and 1525mm tall (1540mm when equipped with AWD)- make it ideal for driving in city streets. However, despite this compact exterior, the Urban Cruiser's long, 2460mm wheelbase provides spacious accommodation for fve people and ample luggage space.
The Urban Cruiser delivers agile, stable and frmly balanced driving performance, which is further improved by the option of AWD on 1.4-litre D-4D diesel engined models. The appeal of the new urban all-roader is further enhanced by top-class active and passive safety.
Class-leading CO2 emissions with no-compromise driving dynamics
Through the application of Toyota Optimal Drive technology, the Urban Cruiser meets a growing demand for socially responsible vehicles. Whilst Toyota's new urban all-roader ofers a marked reduction in fuel bills and responds to the pan-European introduction of CO2-based vehicle taxation with exceptionally low CO2 emissions within the 130g/km threshold, it still delivers a dynamic, enjoyable driving experience both in and out of the city.The Urban Cruiser is available with a choice of two advanced and highly efcient new engines: a 1.33-litre Dual VVT-i petrol engine with Stop & Start technology, and a 1.4-litre D-4D diesel engine. The latter's AWD powertrain generates CO2 emissions of just 130g/km; the world's lowest level for an all-wheel driven passenger car.
Source: Toyota
Gallery:
Toyota Urban Cruiser (2009)