For decades, the iconic BMW M3 is the driving force of automotive fascination and emotion in both design and performance. At Vorsteiner, our primary motivation, inspiration and pleasure is to study how we can improve and revolutionize the chain of all automotive aerodynamic components we develop. The expansion of the newest generation F80 M3 and F82 M4, fuels our excitement of improvement, technology, and passion in carbon composite development for such an iconic vehicle.
Our enthusiasm is surrounded around BMW's and Vorsteiner has been growing with the community as true enthusiasts for over ten years. Our success derives in our obsession in forward thinking, the evolution of automobiles, and the value of personal diversity. Many innovative components are in store as we use our expertise in lightweight construction and strength optimization to create parts we believe those with similar principles will appreciate.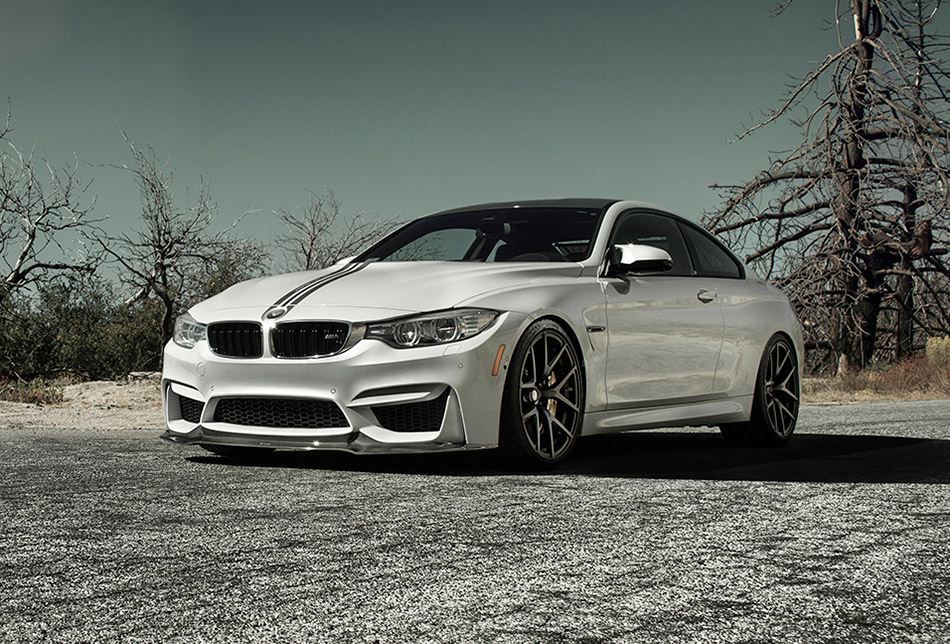 Like all enthusiasts, we value exclusivity and quality. The new F8x carbon fiber rear diffuser is a particularly complex feat of ingenuity because of the manufacturing difficulty to create such slender fins, rarely seen in a single monocoque construction carbon diffuser. Exclusivity is a fundamental element in all components we create as every individual carbon fiber product is hand-laid by our trained master craftsmen in-house in our manufactory facility in California.
All of the aerodynamic components were engineered and designed in the state of the art 3D alias software in conjunction with the blue light laser scanning technology and 5 axis CNC milling machines for rapid prototyping. Vorsteiner continues to stay ahead using art, technology and passion deliver only the best products for our discerning clientele.
We're very excited to announce the Vorsteiner package for the F8x M3 and M4 chassis which includes Forged or Flow Forged wheels, carbon add-on front spoiler, carbon rear diffuser element, custom livery foil kit, embroidered velour floor mats, and not pictured are our exclusive stainless dual walled exhaust tips in brushed or diamond black finish.
Vorsteiner GTS Edition BMW F82 M4
Carbon Fiber Front Add-On Spoiler
Carbon Fiber Rear Diffuser Element
Livery Foil Kit
Embroidered Velour Floor Mats with Colored Piping
Stainless Steel 90mm Exhaust Tip Set - Images Coming Soon
Sport Challenge Forged VSC-101 Monoblock Wheels
Wheel Finish: Matte Black
Wheel Size: 20x10 Front, 20x11 Rear
Tire Size: 275/30/20, 295/30/20 Michelin Pilot Super Sports
Source: Vorsteiner
Gallery:
Vorsteiner BMW M4 (2014)