Despite the success of SUVs, crossover vehicles and minivans, a sporty saloon has never been a bad choice. The new ABT Sportsline-tuned Audi S3 tells you why! With its 370 hp / 272 kW (standard version: 300 hp / 221 kW), this notchback has a top speed of 265 km/h. Rather refreshing, don't you think? To attain this, the globally largest tuner of cars produced by the Volkswagen Group uses ABT Power "New Generation" – a state-of-the-art uprating with its own control unit.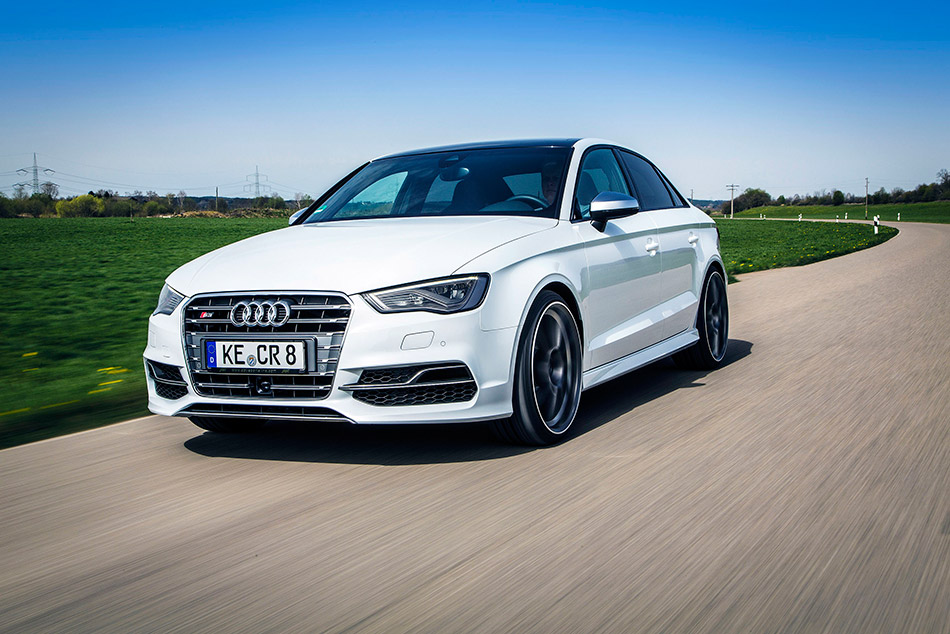 And this specially developed little box also lends the Audi S3 saloon an immense torque of 460 Nm (serial version: 380 Nm). Thanks to extensive tests on ABT's own roller test bench and on the road and extensive guarantees, buyers don't have to worry about the life of this Bavarian rocket. "Lean back, accelerate and enjoy," reads CEO Hans-Jürgen ABT's recommendation. And at full throttle, this saloon will indeed resemble a rocket. It will reach 100 kph in 4.5 seconds. That this notchback is a real ABT can also be told by the 20'' DR wheels mounted on the car in the photo.
Their main features are the machine-relieved well and the gun-metal or mystic-black finish. Alternatively, 18'' and 19'' versions and the ER-C and CR wheels are also available. Attractively styled ABT fender inserts made of high-quality ABS plastic produce an especially attractive front part and lend the Audi an extra thrill. ABT integrated entrance lights, floor mats and air caps round off the package and raise your pleasure to a higher level.
Source: ABT
Gallery:
ABT Audi S3 Saloon (2014)