The Volkswagen Bus has long since been deemed the passenger car among vans. Some even regard it as a big sports car and install a Porsche boxer engine in the rear engine bay. Today, the VW T5 has its engine in front and the extra power is provided by "ABT Power New Generation". Based upon the serial top diesel (180 hp/132 kW/400 Nm), the experienced Bavarians came up with 200 hp or 147 kW and 440 Nm.
The globally largest tuner of cars produced by the Volkswagen Group here shows much more than mere chip tuning, for the heart of the "ABT Power New Generation" is a specially developed control unit including software. "The resultant durability, efficiency and power are rather a new engine's characteristics than a simple uprating's," says CEO Hans-Jürgen Abt. "We also provide extensive quality guarantees." For petrol-powered Bus rides, the VW specialists also have an "ABT Power New Generation" uprating for the 204 hp/150 kW 2.0 TSI, which then shows 240 hp or 176 kW.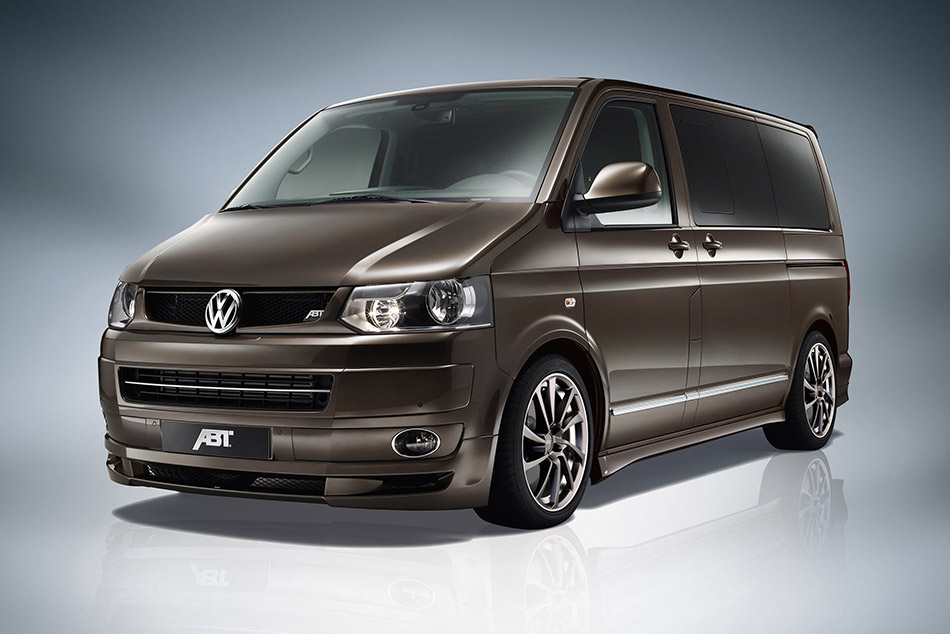 If you have a less powerful TDI with 84 hp/62 kW, 102 hp/75 kW or 140 hp/103 kW, you still don't have to despair – "ABT Power First Generation" here also makes for a real uprating. If you want, ABT will also make the handling more "racy" with its special suspension springs or, alternatively, an entire sport-type suspension.
And the fast van's design also shows that the Bavarian company certainly knows what it's doing: a comprehensive aerodynamics package including front and rear skirt, rear spoiler, side skirts, front grille and daytime running lights are available for both the long and short wheelbase. The Bavarians mainly use PUR-RIM material, a heavy-duty plastic known from OEMs. But such a bus also needs some bass, as it were: This is provided by the sonorous stainless steel 4-pipe exhaust – ABT's "happy ending".
Source: ABT