Sitting proudly at the pinnacle of the luxury British car maker's sports car line-up, this breath-taking new super grand tourer represents the zenith of current Aston Martin design and engineering. Vanquish points to an exciting and confident future for the historic brand.
AM 310 Vanquish is a new Aston Martin featuring the next generation of the renowned VH architecture as well as a significantly upgraded 6.0-litre V12 engine that is considerably more potent than before.
The design represents the latest take on Aston Martin's iconic visual language. Vanquish unquestionably sees the brand continue its enviable tradition of producing some of the most beautiful sports cars in the world. Styling cues such as the elegant new waist, elongated side strakes and LED rear light blades are derived from the One-77 supercar.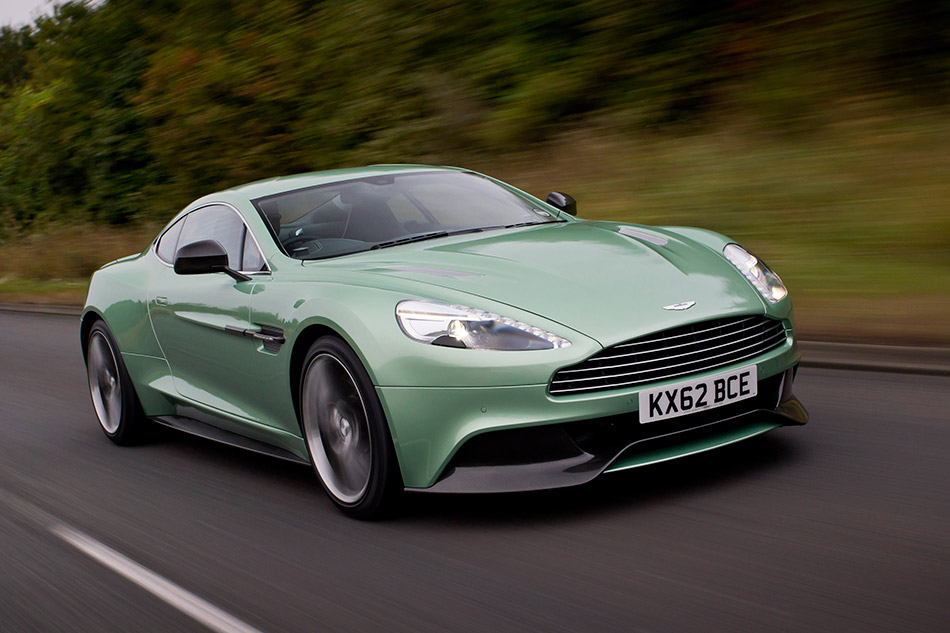 Unmistakably an Aston Martin, the design shows a clear and coherent lineage from its heritage while providing an equally clear pointer to the luxury car brand's vibrant future. Closer inspection reveals details such as the stunning new Aero Duct on the rear boot lid. This elegantly devised passive engineering feature, which counteracts lift at the car's rear when travelling at speed, is a triumph of both design and technical ability.
Performance, presence, style and great British craftsmanship - the new Vanquish has all these traits in abundance.
Aston Martin Chief Executive Officer, Dr Ulrich Bez said: "AM 310 Vanquish is the ultimate expression of Aston Martin design ethos, engineering innovation and technical ability. It offers luxurious, continent-crossing capability and pure driving excitement without compromise.
"Bearing the same name as the iconic AM V12 Vanquish that did so much to cement Aston Martin's reputation as a maker of great GT cars in the modern era, I believe the car unveiled today once again puts this great British brand at the top of its class.
"The new AM 310 Vanquish mixes beautiful design with impressive technology such as the superb new infotainment system. This is the latest incarnation of everything we know, informed and developed from One-77. It is the ultimate Super Grand Tourer - confident and assured - and is the newest representation of Power, Beauty and Soul."
As happy on the streets of a bustling city as it is carving through the countryside or long distance motorway touring, the Vanquish offers a thoroughbred British luxury sports car that's also suited to everyday use.
Powered by a significantly revised naturally aspirated 6.0-litre V12 petrol engine mated to the proven Touchtronic 2 six-speed automatic gearbox, the new car offers suitably impressive performance figures. The V12's power peak of 565 bhp (573 PS) makes it Aston Martin's most potent production model yet, outmuscled only by the strictly limited edition £1.2m One-77 supercar.
The raw statistics speak for themselves: 573 PS at 6,750 rpm, 620 Nm of torque at 5,500 rpm, 0-62 mph in 4.1 seconds and a top speed of 183 mph place the Vanquish firmly into supercar territory. Yet the brand's team of engineers have been working towards economy and emissions improvements, too.
The latest engineering methods, innovative technologies and typically understated classic British design come together to make the muscular new Vanquish a true super GT. For instance, each body panel on the car is constructed from carbon fibre because of its high strength-to-weight ratio and flexibility of form. Meanwhile torsional rigidity is improved by more than 25%.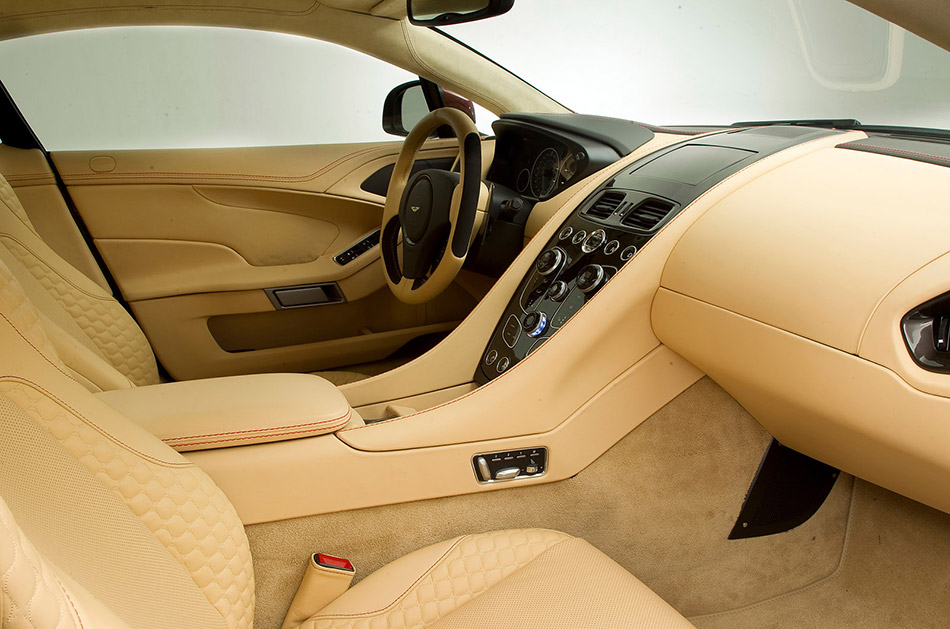 Practical improvements such as a newly designed and significantly more spacious cabin and a boot that, at 368 litres, is more than 60% larger than that of the DBS, ensure the new Vanquish can carry sufficient luggage for even the most ambitious grand tourist.
Designed and hand-built at Aston Martin's global headquarters at Gaydon in Warwickshire the new Vanquish, available as a 2+2 or 2+0, sits atop a broad line-up of world-class sports cars including the exquisite DB9, sporty V8 Vantage and luxurious four-door Rapide.
Dr Bez said: "The Aston Martin range is stronger now than at any time in our 99-year history. The new AM 310 Vanquish represents the perfect way to signal the beginning of our centenary celebrations next year."
Priced from £189,995 RRP first deliveries of the new sports car are expected to begin in the UK and Continental Europe late in 2012. U.S sales begin in early 2013, priced from $279,995.
Source: Aston Martin
Gallery:
Aston Martin Vanquish (2014)