The fact that BMW 1 series M Coupe with 340 hp (= 250 kW) is not initially extremely delicate, is widely recognized. Perhaps by somebody, who owns an exemplar (from a good 6.000 models in total) of the Boliden no longer in production. The company OK-Chiptuning in Neukirchen-Vluyn, which specializes in software optimization under the lead management of Kai-Uwe OTTLINGHAUS, from time to time, takes up supposedly "incorrigible" vehicles, to prove the opposite.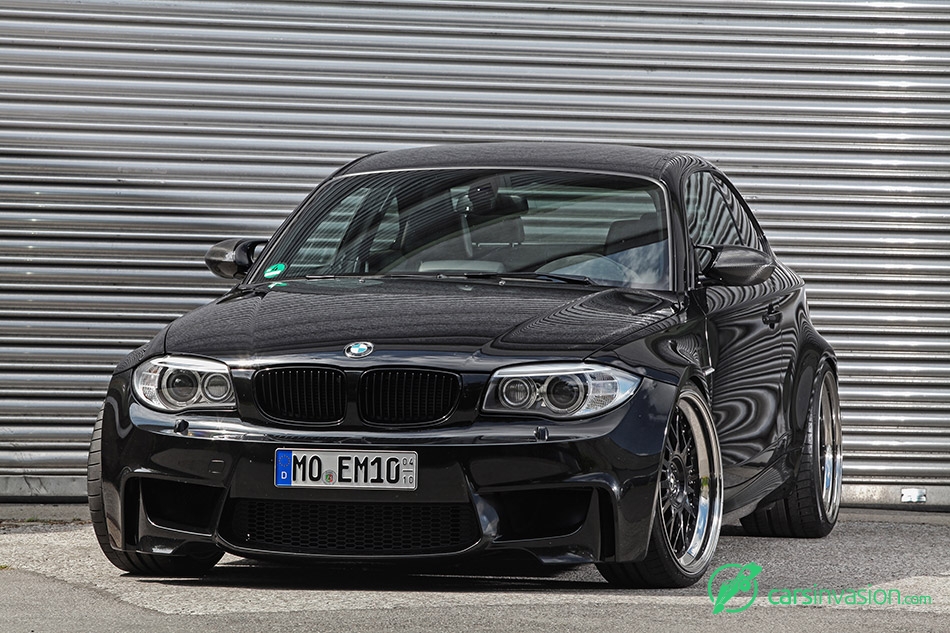 Therefore, also in this case. BMW 1 series M Coupe (E82) with N54-engine year of manufacture 11-2011 comes "for treatment" to the Lower Rhine. There, the professionals of OK-Chiptuning adapt the software to the following parts: Evo 2 Performance intercooler from Wagner Tuning, the downpipes of the same origin, Eisenmann-race-exhaust system and Sachs-performance-clutch. The Bayer has been now matured to a compact high-flyer and leaves the company premises with the following performance data determined on the in-house dynamometer Dynojet 224xLC: 440 hp (= 324 kW) and 696 Nm according to EC and 451 hp (= 332 kW) and 714 Nm in accordance with standard DIN, respectively. By the way, the maximum torque is already from 2.500 U/min up to 4.500 U/min. Moreover, do not forget Vmax delimiter.
Bedi-cleaning was carried out also by OK-Chiptuning-team in advance. This is a patented cleaning method for fuel systems and intake passages. As it comes repeatedly to coking of the inlet valve with direct injection engines, this results in power loss or, in a worst-case scenario, even engine damages. According to experience, it is advisable and useful to perform such cleaning between 60.000 and 100.000 km.
Before "treatment" at OK-Chiptuning the following special features have already been installed: a wheel-tyre-combination consisting of three-piece Schmidt rims called CC-Line in 9.5x20 with 245/30 series ZR20 tyres at the front axle or in 12.5x20 with 295/25 ZR20 at the rear axle and furthermore, Monotube coil over made by H&R. Rear spoiler, carbon mirror caps as well as radiator grill and tail lights and in the interior steering wheel, selector lever and pedals are manufactured by M Performance.
Source: BMW
Gallery:
OK-Chiptuning BMW 1-Series M Coupe (2015)