How about another BMW done with our wheels? We have encountered a few BMW X5?s over the years and they all look extremely well with some of our custom made goods we create. Then there is the one wheel design that's picked out more often than others by BMW X5 owners … D2FORGED MB1 Monoblocks.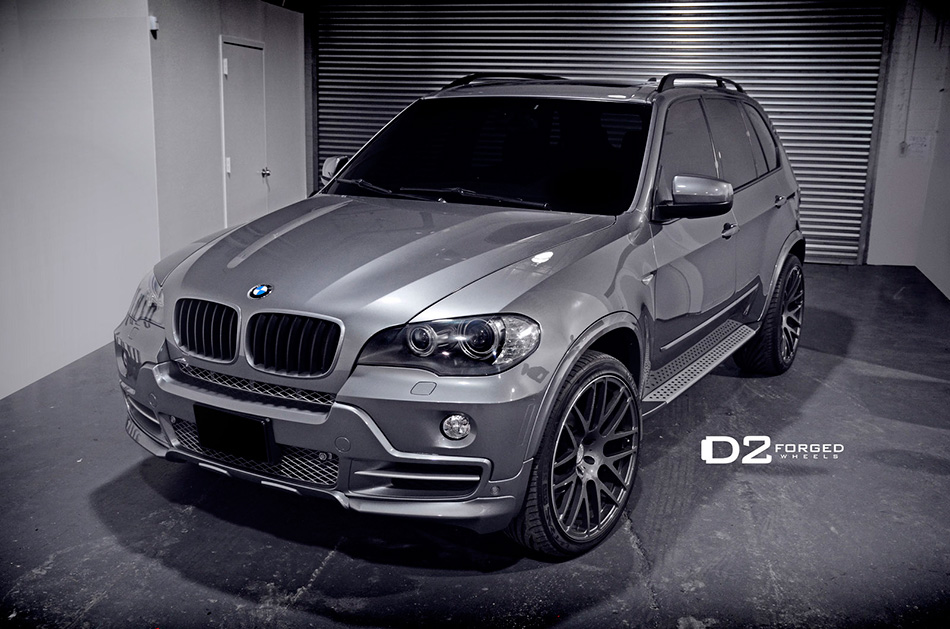 In true D2 fashion, these are custom created pieces of engineering & design art, all wrapped into a form that fits an X5 perfectly. When we say perfectl, we mean both in looks and fitment, so no mistake will be made about that. This particular BMW X5 owner is a long time friend of ours. His desire was to upgrade the looks of his mint condition BMW X5 since he is its first and only owner and has a hard time seperating from it.
With the help of D2AUTOSPORT a set of AC Schnitzer bumpers was added, all the plastic and other body panels were finished in the factory paint and then we added a set of our D2FORGED MB1 wheels. A lot of people who came by the shop simply admired this build. A refreshed, upgraded or however you wanna call it, BMW X5 is the end result. That's standard for a car getting D2FORGED wheels as they tend to lift the cars to even newer heights, hiding the production and model year so gracefully. Need your car returned to relevance? Send us an e-mail to [email protected] for more information.
Source: D2FORGED
Gallery:
D2Forged BMW X5 (2014)