The Ferrari F430 makes its dynamic driving debut in the UK today at Goodwood House during the press briefing for this year's Goodwood Festival of Speed.
Around 400 F430s will arrive in the UK this year – both Spiders and Coupés but this Coupé in Rosso Corsa with Crema interior is the first car to be driven in this country.
With a top speed in excess of 196 mph, the car is powered by an all-new 4300cc engine producing 490 hp. The 0-62 mph sprint takes exactly four seconds. Technology lies at the heart of this car transferring directly from Formula 1 and the F430 features the world's first road car use of the 'Manettino' (steering wheel mounted switch to control vehicle set-up) and E-diff (electronic differential).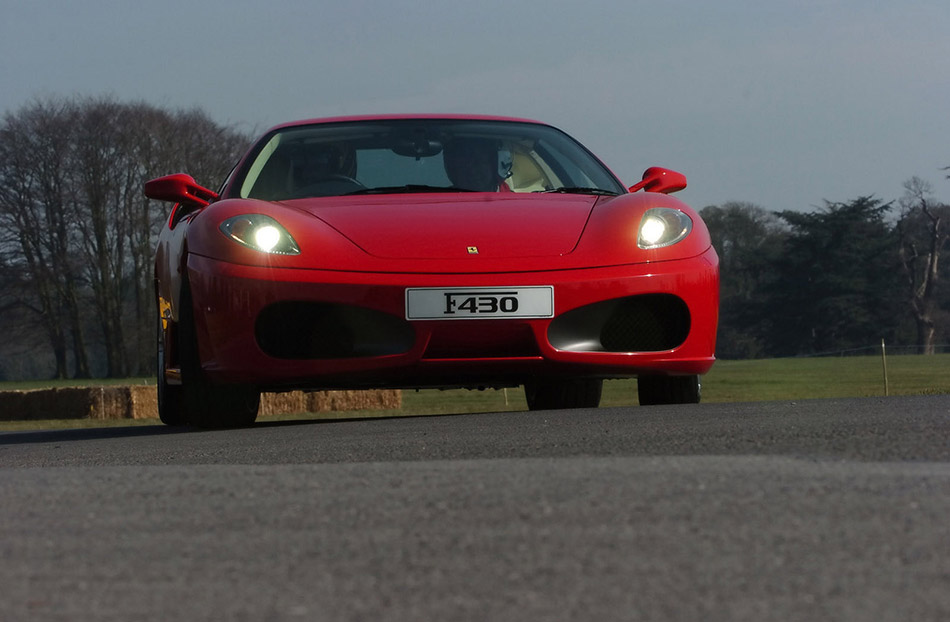 The car was officially presented during the Paris Motor Show in September 2004, but this car is the first right-hand drive example to arrive in the UK.
Massimo Fedeli, Managing Director of Ferrari Maserati UK Ltd commented:
'The Ferrari F430 has raised the benchmark for all round performance in GT road cars and we're proud to show the very first British car in action here at Goodwood. The historic setting makes a fitting venue for a car that will bring a whole new driving experience to Ferrari customers.
'In 2005 Ferrari is delighted to be sponsoring the Goodwood Festival of Speed and we will bring a host of stunning cars for the visitors to enjoy – plus a surprise or two.'
The UK is the third largest market for Ferrari worldwide. The USA receives the greatest allocation of new cars, followed by Germany.
Enrico Bertaggia, the former Formula 1, Formula 2 and GT driver will drive the car in two demonstration runs up Goodwood Hill when he also makes his public debut as the new Chief Driving Instructor for Ferrari Maserati UK.
Source: Ferrari
Gallery:
Ferrari F430 Goodwood (2005)