The Fiat Seicento is a city car produced by the Italian company Fiat since 1998 as a replacement to the Fiat Cinquecento.
It didn't differ much from its predecessor, retaining the same chassis and general dimensions, with the Seicento gaining a minor 9 cm in length (total length of 3.34m). The design was similar too, in which the Seicento kept the same 3-door hatchback body, instead of the 5-door mini MPV look seen on many Korean city cars. Like its predecessors, the Cinquecento and Polski Fiat 126, the Seicento is built in Fiat's factory in Bielsko-Biala, Poland. Until Summer 2001 377,000 vehicles were sold.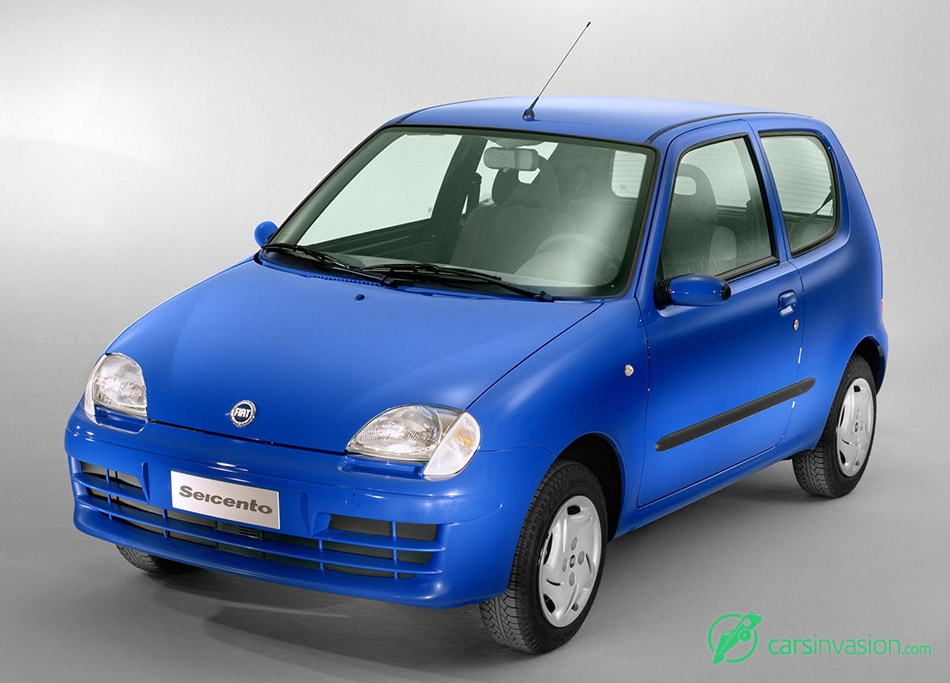 The Seicento is available in two engines, the old 900 cc OHV (29 kW / 40 PS), which is no longer sold in Western Europe because of emissions regulations, and the 1.1 L FIRE (40 kW / 54 PS). This engine is also available with "luxury" SX and "sporty" Sporting versions. There also was a versions with an electric engine (30 kW / 41 PS). Since 2001 it comes with an anti-lock braking system.
In the EuroNCAP crash test, the Fiat Seicento was only awarded a single star, and is one of the worst contenders in the history of the EuroNCAP. That is not surprising, as the car has an extremely short front-end and keeps many components from its predecessor, originally conceived in 1992.
Source: Wikipedia
Gallery:
Fiat Seicento (2004)