On 14 and 15 June 2008, a Fiat dealer network open door event will be held in Italy devoted to the Fiat Grande Punto Model Year 2008. The model has consistently played a leading role in all international markets (sales of over 850,000 since the launch, of which half outside Italy) and has now been revamped to offer customers significant new exterior features, a new range designed to appeal even more to the young, higher value due to the addition of major features as standard such as the sophisticated latest-generation ESP system with built in Hill Holder and, last but not least, new product packages based on the innovative Blue&MeTM entertainment and communications system. The Blue&MeTM Nav offers on-line services developed in partnership with Telecom Italia (SOS Emergency, Info Service and Drive Me and on-line Insurance Services) that may be activated with complete freedom by the customer. In particular, due to the satellite location system and agreements with most of the insurance companies, it will be possible to benefit from discounts on insurance of up to 50%.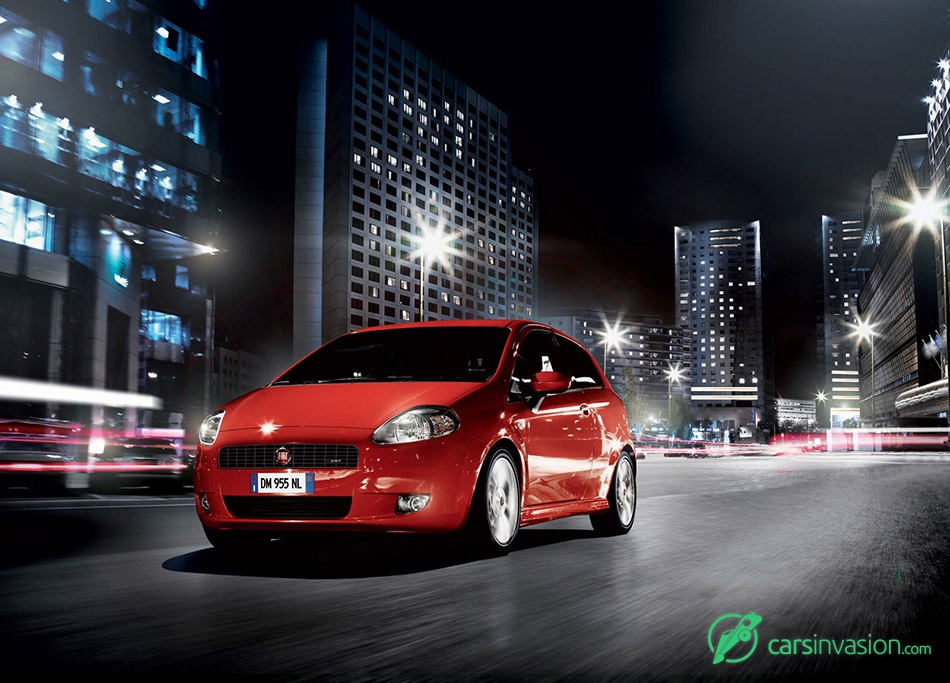 To make it easier for customers to choose their version, the Fiat Grande Punto 08 range is made up of two families: the first known as "ConfortLife", includes the Dynamic and Emotion versions and is designed for customers who are seeking comfort, style and practicality. Those who seek a car with an out-and-out sporty temperament will be more attracted by the second family "SportLife" - that includes the versions Sport and the brand new Fun. Last but not least, the Active completes the new Grande Punto MY 2008 range. All specifications are available in 3 or 5 door configurations, apart from the Emotion that comes in a 5 door version more consistent with its mission of a car offering top motoring comfort.
With the aim of confirming its leading role in this strategic market band, the Fiat Grande Punto MY 2008 will be playing the same card as on the previous model, which proved to be a winner: listening to customers and allowing the product to grow in accordance with their wishes. This is why today the new 2008 range - and the "SportLife" family in particular - is aimed more deliberately at a younger audience: people who wish, for example, to personalise their car with original stickers and different coloured door mirrors. Other features exclusive to the Fun and Sport versions include burnished headlights and two new alloy wheel trims: the first 16" in Chrome Shadow, the second 17" with a striking diamond pattern.
Actions to support the launch of the Fiat Grande Punto MY 2008 include original web campaigns, agreements with street art exhibitions, viral marketing campaigns and a TV advertising spot with great iconic impact : to sum up, the new model sets out to claim its rightful place in the world of the young as a benchmark in terms of content and image. To sum up, as the advertising slogan has it: "ALWAYS IN THE LEAD. PUNTO".
Source: Fiat
Gallery:
Fiat Grande Punto (2008)