The successful Fiat Idea gains novelties of importance to become even more competitive. Among them, new exterior design, new E.torQ engines, an updated range of versions and more technology.
Fiat Idea's new design, developed in Brazil by the Centro Estilo Fiat [Fiat Style Center] for Latin America, gives the model a more sophisticated tone, with matching lines and with well defined planes limited by grooves. At the rear, new LED tail lights - Fiat Idea is the first national automobile to offer this technology. They accentuate the model's strong identity, endowing it a unique look.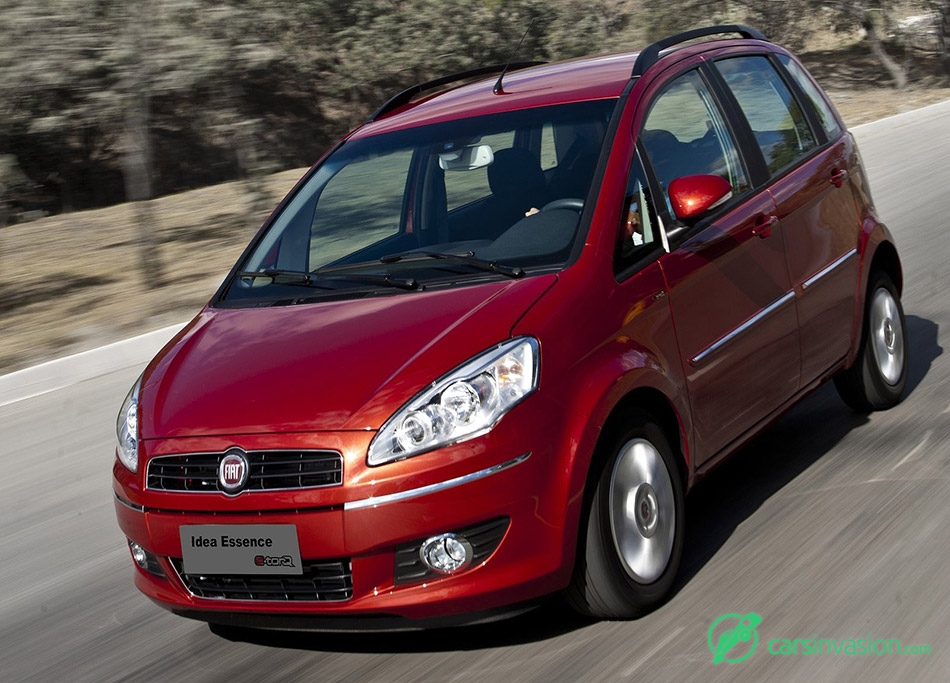 The new Idea's interior offers even more driving comfort, first class finish and generous and very well-used space. With flat back floor and three seats defined with headrests, it transports five people comfortably.
The new Fiat Idea now offers the new family of E.torQ engines, 1.6 16V and 1.8 16V, developed by the engineering department of FPT - Powertrain Technologies. Flex-fuel (runs at any mix of ethanol and gasoline) and with 16 valves, these cutting-edge engines bring together performance, economy and low emission and noise level, besides reliability and durability. They are manufactured at the recently inaugurated engine plant in Campo Largo, Paraná.
Now, the customer can choose from among seven versions in the new range of Fiat Idea: there are three engine configurations (Fire 1.4, E.TorQ 1.6 16V and 1.8 16V), four levels of finish (Attractive, Essence, Sporting and Adventure) and two transmissions - five-gear manual or Automatic Dualogic® -, always meeting the customer's needs with the best cost-benefit ratio.
Since its launching in 2005, Fiat Idea has already been a success. With its original lines, versatility and wide interior space, it balanced the dimensions of compact vehicle with the functionalities of a passenger automobile, bringing in diverse novelties to the segment.
Technology was an important aspect in this formula. Skydome sunroof, brakes with ABS, airbags, hands-free with Bluetooth™, rain, parking and twilight sensors, among others, captivated the customers. Besides this, it was the only model of its segment to offer two Flex engine configurations.
In the following year, Fiat leveraged the automobile's concept to offer it in the Adventure version. Fiat Idea Adventure was the country's first minivan with a light off-road appeal: it united comfort and interior space of an urban vehicle to style and robustness of an off-road. This in a complete automobile, with an extensive list of standard items.
In 2008, another important advancement: Fiat Idea Adventure had received the differential block, the Locker. Fiat was the first manufacturer in the world to offer a vehicle with a differential block in a front-wheel drive automobile. Today, the entire Adventure family has available this important resource, which helps the vehicle to face difficult road conditions. One year later, the version received the Dualogic® Automatic transmission option, to make driving even more pleasurable.
Now, the evolution of Fiat Idea arrives into the market. More elegant, more performance and more complete, it has all attributes to pursue its course of success.
Sophisticated design
The new lines of the new Fiat Idea emphasize even more its strong personality. Its new outlines were totally developed by Fiat Style Center for Latin America and included accentuated changes both in front and at the rear, turning the model even more avant-garde, dynamic and elegant, with stronger spice of sportiveness.
At the foreside, hood, bumper and front grill are new, leaving a more rounded and imposing front part. The hood became sharper, with curved planes and well defined grooves. The bumper is more seductive and robust and, at the same time, the grill was sharpened. These elements give the new Fiat Idea an elegant atmosphere.
What calls more attention are the new dual parabola polyelliptical projector headlights, which offer better light distribution and excellent homogeneity. They became larger and more tilted, with shape similar to that of an inclined triangle with round corners. Its design, rich in details, which are also emphasized by the contrast of textures and with new colors especially created for each version, reinforces the aura of vigor of the new Fiat Idea.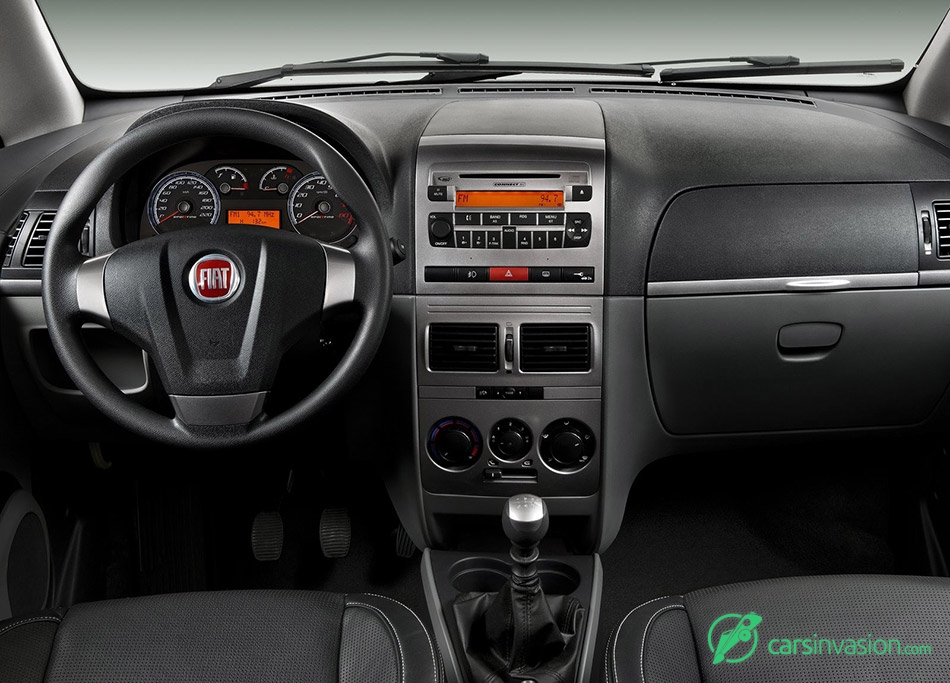 Great modifications were carried out at the rear end of the Fiat Idea. The trunk lid - with integrated airfoil - and the rear window are new and they fit perfectly into the model's look, with more dynamic lines and more well-defined surfaces. The rear bumper, which bears the vehicle's embedded license plate, follows the shape of the front end. Harmonized with the automobile's lines, it passes robustness and modernity to Fiat Idea.
The tail lights are an important novelty. They bring in an innovative technology, the LED lighting system and light guides. It is the first time that a model manufactured in Brazil receives lamps of this type. Novelty also in the aesthetic finish of the lamps, with opaque mask. This endows Fiat Idea a one-of-a-kind look, making it easily recognizable even at long distances.
The LEDs - which respond more quickly to activation and have a useful life superior to that of conventional lamps - installed in the lamps produce a differentiated visual effect when the automobile's position lights [parking, side/signal, brake and backup lights] are turned on and the light guides lit. They also offer low power consumption, high resistance to impacts and vibrations, besides high color efficiency. Although it may be a design item, this technology makes viewing of the lamps by other drivers even easier. The brake light is also composed of LEDs.
The side received new front fenders and chrome-plated bands; an elegant touch that helps to define the automobile's matching planes. The external rearview mirrors are larger (increased by 40% in relation to the previous ones) - improving visibility and, therefore, safety - and with LED lateral repeaters and light guides. Light alloy wheels, hubcaps and knobs are also new.
The Sporting and Adventure versions gained exclusive details. For the Sporting version, a set of stylistic elements was created, resulting in a more sportive and seductive look. It is composed of exclusive lateral miniskirts, front and rear spoilers, airfoil and wheels, besides headlights and lamps with black mask. The Adventure version has specific bumpers and wheel arch and lateral overlays, giving it a robust look - as it fits well to its profile of use. The spare tire is exposed, covered and protected by a protector that was developed for this new Fiat Idea.
Source: Fiat
Gallery:
Fiat Idea (2011)