At the 2014 Sao Paulo Motor Show in Brazil, Fiat presented its latest design lab, the FCC4 (Fiat concept car), which brings innovative concepts and elements, with new surprising volumes and proportions.
The FCC4 is a design exercise developed by the Fiat Design Center Latam and, more than adopting a specific typology for a car, it treads hybrid paths, has generous dimensions and raised floor height, immediately placing it in a new world. The adventure DNA of the brand is combined with the luxury and internal space of a large sedan. A real "Four Door Coupe" with an adventurous spirit.
The side of unprecedented and surprising proportions, with dynamic lines, muscular surfaces and reduced glass area, reaffirms the feeling of power, protection and privacy. The wrap around concept that combines windshield, lateral glass area and rear glass reinforces the highly dynamic character of the concept. The diversity of highlights creates layers of reflections along the body, emphasizing the duality of light and shadow, relieving masses and giving the car a lighter look.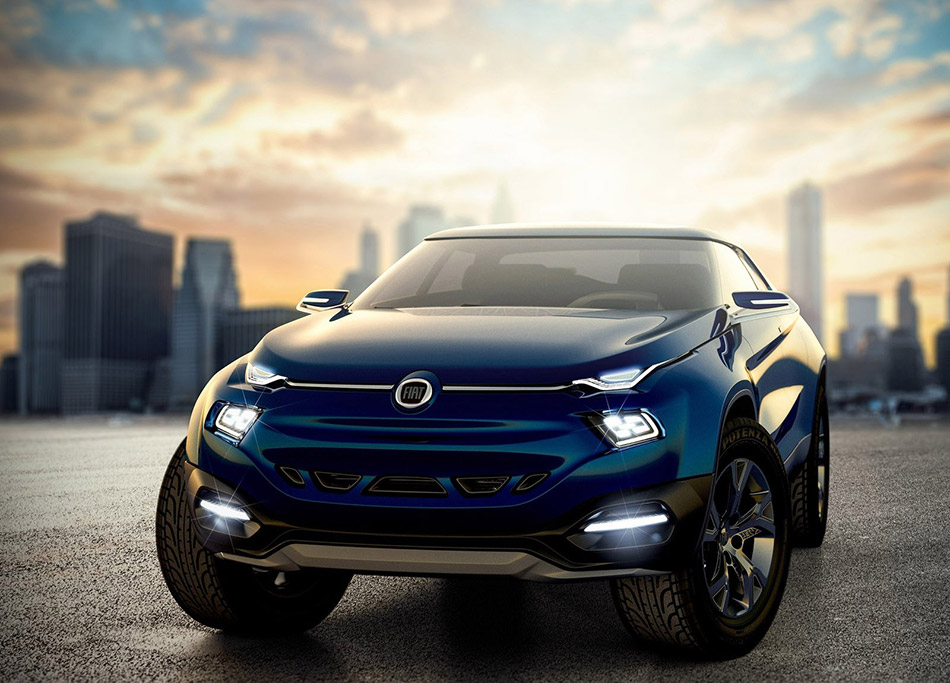 New positions were adopted for the optical groups in the front, giving the FCC4 a strong and determined look, marked mainly by adoption of the upper stripe made up of DRLs, that is, position LEDs that remain on even in the daytime. Right below, supporting and complementing the main assembly are the other optical groups. The FIAT logo appears on the top part, protected by refined surfaces and framed by the LEDs from the ends.
The rear with its fastback glass characteristic and its asymmetrical doors appears provocatively, adopting a new typology of opening and use. The LED lamps remit to the front assembly and like it, are loaded with technology and refinement. Also standing out is the visual force of the bottom part with its exhausts at the ends of the bumper and central protection in aluminum.
Each finishing of the FCC4 and its set of details were considered in the ferocity of forms, demanding sobriety and elegance.
Dull surfaces, overlapped with details in aluminum, blend technology and innovation. The body has a marking presence of the new metallic blue color: noble and luminous, with nuances of light and shadow, further enhances the volumes and surfaces of the FCC4.
Source: Fiat
Gallery:
Fiat FCC4 Concept (2014)