Uncompromising. Distinctive. Compelling. The BMW 6 Series 650Ci Coupe provides the base vehicle architecture for the FISKER LATIGO CS. Signature FISKER cues bring a new gravitas and balance to the luxury sports coupe - it is understated elegance at its best. As in the FISKER TRAMONTO, all electronic, telematic and safety systems remain untouched from the original manufacturer, and every original vehicle option is available.
The FISKER LATIGO CS is currently nearing production status, so final technical details are still in flux. Engine specifications call for a standard 32-valve, 4.8-liter V8 pumping 367 horsepower, and an optional V10 that generates over 550 horsepower if you choose a BMW M6 as your base architecture.
LATIGO CS DESIGN
The LATIGO CS evidences signature Fisker style, with details that can only be done by hand. "Hand craftsmanship is at the forefront of this coachbuild design. Coachbuilding is an art form," explains Henrik Fisker, CEO FISKER COACHBUILD. "We can deliver what many auto enthusiasts have been seeking - attention to detail which complements the already proven performance."
FISKER COACHBUILD works with a hand-picked team of classic car body builders, wheelers, panel beaters, wing makers, and fender manufacturers who are highly skilled in their work with aluminum, steel, stainless steel, carbon fiber and magnesium alloy. "Henrik and I have a long, proven history of partnership in various capacities and companies," notes Bernhard Koehler, COO of FISKER COACHBUILD. "That, combined with the talent, dedication and hard work of every member of our team, has enabled us to bring these cars to life in just 9 months."
This is design that is felt as well as seen. The lines of the car bear a tension - like an arrow pulled back in the bow. C-pillars have been redesigned to flow in a more sculptured manner, sitting solidly over rear wheels. Dimensions front and rear have been shortened. A sculptured power dome highlights the hood. Overall, brilliantly balanced proportions lend a solid, unmistakable presence to the FISKER LATIGO CS, while advanced aerodynamic sculpting creates a shape that is virtually invisible to the air.
Exterior detail highlights include:
Low ground-hugging stance
Lightweight, high-strength carbon fiber and steel define the outer shape
Sculptured power dome highlights the hood
Slim, beautifully proportioned head lamps tie together the strong front graphic
Fog lights inset with carbon fiber bezels on the lower front spoiler
Fisker family resemblance with distinctive, black powder-coated grille (also available in anodized aluminum)
3-dimensional milled aluminum and hand painted badge
Side indicators set in a chromed aluminum bezel
Clean, unbroken lines
Carbon fiber rear diffuser sits above twin stainless steel round exhausts
Integrated rear bumper design creates a sculptured look and feel
C-pillars are designed to sit proportionally correct over rear wheels
Lightweight, purpose-designed, 10-spoke, 3-piece 20" wheels
LATIGO CS INTERIOR DESIGN
Inside the FISKER LATIGO CS you see the true art form of custom coachbuild craftsmanship. Interior fit and finish are distinctive. The touch of the finest materials can be felt everywhere. And sumptuous, hand-stitched leather surrounds.
FISKER COACHBUILD has partnered with Distinctive Industries, the American-based leather interior experts, to produce a high-performance, high-luxury environment that is deceptively spacious. Every technological feature remains intact, including the home-theater quality Logic7 audio system and the optional heads-up display.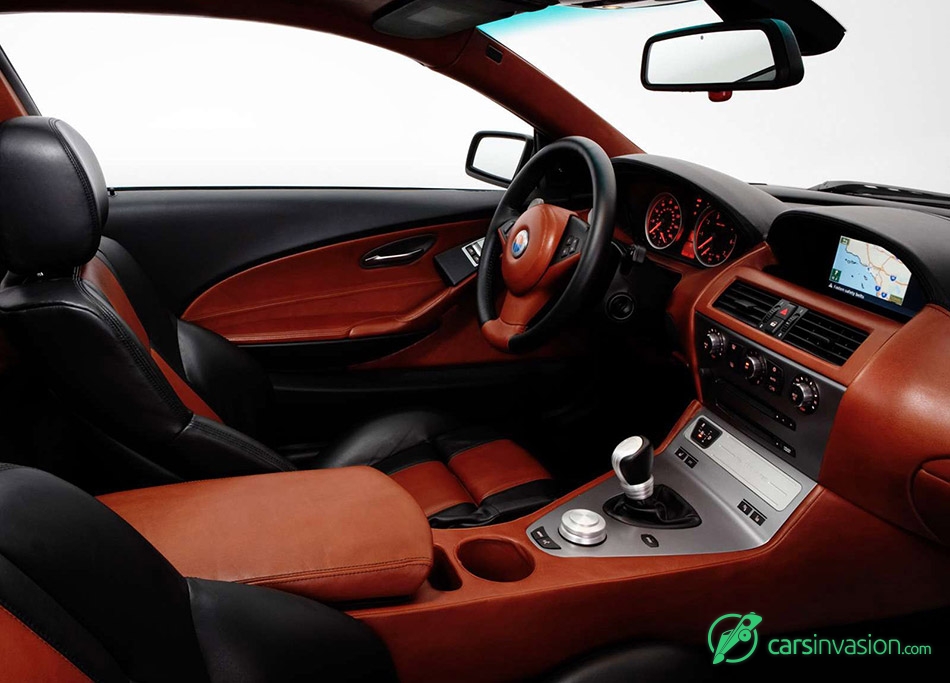 The creature comforts of the base architecture are all still available - and then some. A myriad of hand-crafted upgrades creates a new level of luxury you'll be sure to notice.
"The focus was on creating an environment that customers will appreciate as both a powerhouse and a sanctuary," says Cristina Cheever, FISKER COACHBUILD's Vice President, Marketing and Communications. "The experience is organic, and that includes top-quality materials with a natural feel."
Interior detail enhancements include:
Spacious, high-performance and high-luxury environment
Aluminum sill plaques engraved with FISKER COACHBUILD, which sit on the polished carbon fiber sill panel
Soft, hand-stitched leather throughout the car, including seat backs
Hand-stitched three-spoke steering wheel
Unique numbering system on an aluminum plaque atop center console
Hand-stitched leather headliner
Sun roof cover lined with Alcantara leather
Milled aluminum accents on the sun visor around the vanity mirror
Milled aluminum enhancements to the BMW "iDrive" components
Gear shift knob with aluminum and leather incorporates aluminum FISKER logo
Driver-facing center console design
Production commences in April, just about a year after the company began, and will be limited to 150... so sightings of the 2006 FISKER LATIGO CS will always be a rarity.
Source: Fisker
Gallery:
Fisker Latigo CS (2006)