The Ford Focus C-Max is a compact MPV designed by Ford for the European market and built since 2003. It was the first to use the Ford C1 platform, also used by the Mk II Ford Focus, which was introduced a year later, and the compact MPV Premacy/Mazda5. With the introduction of the new large MPVs S-MAX and Galaxy, the C-Max is the smallest of the MPV lineup from Ford.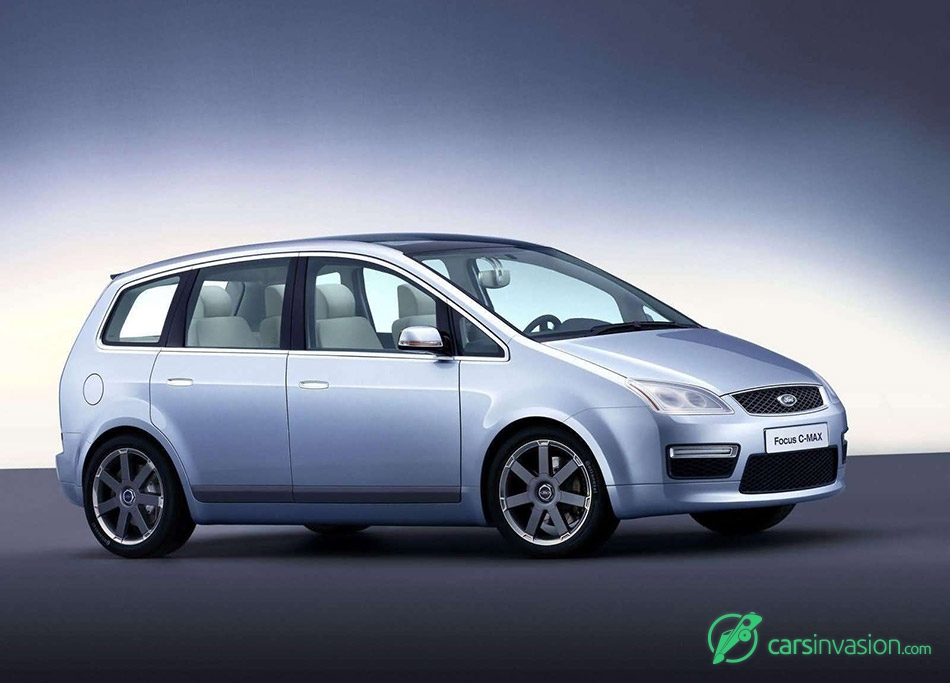 It seats five passengers and has a large amount of cargo space, which can be increased by folding the rear seats flat. Some models feature diagonally sliding outer rear seats. It also shares the control blade independent rear suspension from the Focus I and Focus II.
The available engines are the same of the Focus - the petrol versions are the 1.4 L and 1.6 L aluminium Duratec, the 1.6 L Duratec Ti-VCT and the 2.0 L Duratec, while the diesel engines are the PSA-developed Duratorq 100 hp and 110 hp 1.6 L, Ford's own Lynx Duratorq 1.8L 115 hp, and the PSA-designed 136 hp 2.0 L.
Source: Ford
Gallery:
Ford Focus C-Max Concept (2002)