Ford introduced its New Edge look to the Fairlane in February 1999, with some success, though the EA169 series (called AU Series colloquially) was considered a flop, allowing rival Holden to overtake the company in the sales of full-size cars. The AU Fairlane, sharing the code with the Falcon for the first time, had Lincoln Town Car styling cues, especially around the C-pillar. The range was pared back to six- and eight-cylinder Ghias, though there was a limited-edition Millennium Ghia in December 1999.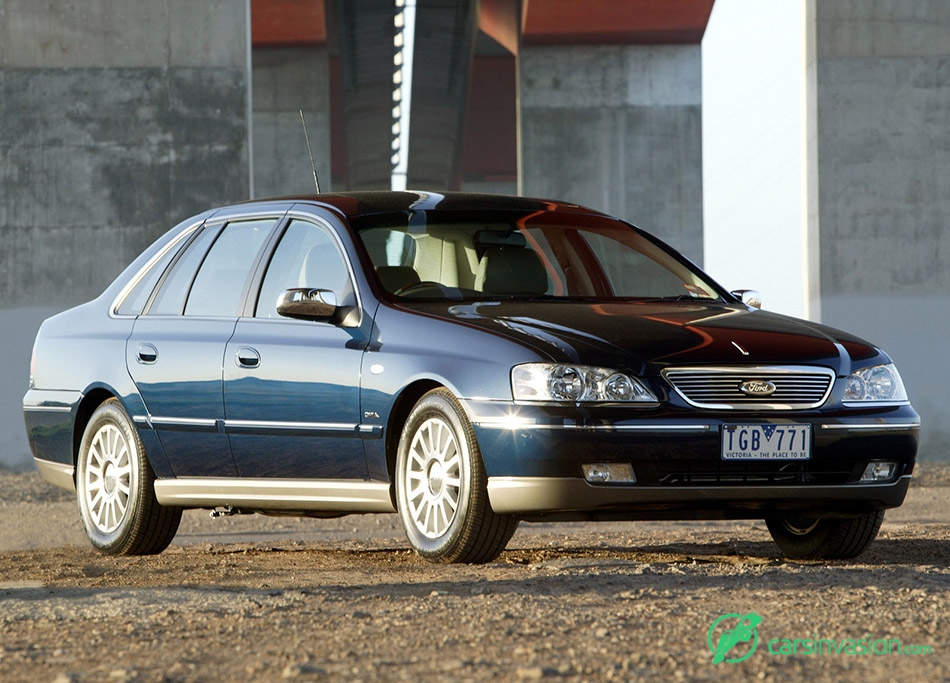 Ford brought forward revisions to the Falcon and Fairlane ranges when market acceptance of the new cars proved poor in July 2000. The 2001 model year AU II models featured some improvements, and another limited edition was offered: the 75th Anniversary Ghia in October, with the same engine choices as before. The Sportsman Ghia was revived in March 2001 and lasted for more than one model year this time, remaining in the range to the end of 2002.
Ford's new attempt to battle Holden came in July 2003 with the BA Series. The BA Fairlanes were closer to the Falcon in looks, even sharing the tail lights. The 5 litre gave way to the larger 5.4L, already used in the US. To capture younger buyers, the G220 (denoting its 220 kW power output) took the place of the Sportsman, and featured the larger engine only. The traditional automatic gearbox was replaced by a sequential automatic. The Fairlane Ghia continued as the base model.
Source: Wikipedia
Gallery:
Ford BA Fairlane Ghia MkII (2005)