The Ford Shelby GR-1 was a concept car that was created by the Ford Motor Company. It was first introduced at the 2005 North American International Auto Show. The GR-1 was created with the inspiration from the Shelby brand.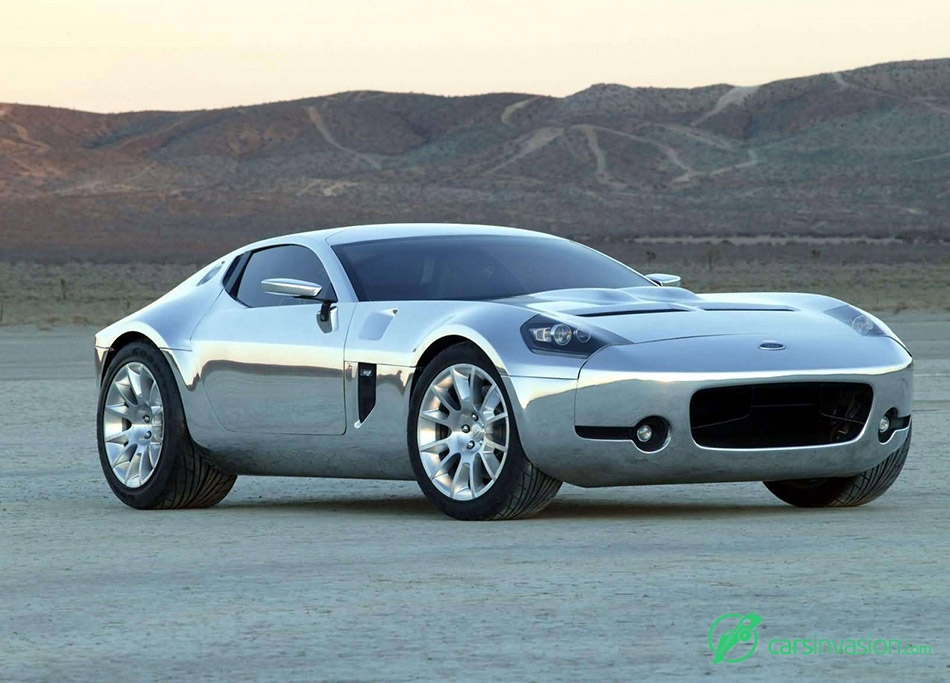 The GR-1 uses an 6.4 L V10 engine and also has certain components from the Ford GT. The GR-1 is rated up to 605 hp and up to 501 ft·lbf. of torque. It uses a 6-speed manual transmission.
The GR-1's design is obviously that of a powerful American supercar. It is basically a fastback, like the Shelby Mustangs of the 1960s. Part of its design comes from Ford's only current supercar, the GT.
Source: Wikipedia
Gallery:
Ford Shelby GR1 Concept (2005)