The star billing in BMW's current M portfolio, the F8X series M3/M4 now receives a performance upgrade from G-POWER centred on their in-house developed Bi-Tronik 2 V2.
Boosting output to 560 hp / 412 kW with 720 Nm of torque, this conversion catapults the Bavarian super saloon/coupe to 100km/h from a standing start in just 3.8 seconds.
In line with G-POWER's seven high-speed world records, a customer can also request the remap to include removal of the factory Vmax limitation, raising top speed to a theoretical 330km/h. In reality, the car will achieve around 310km/h.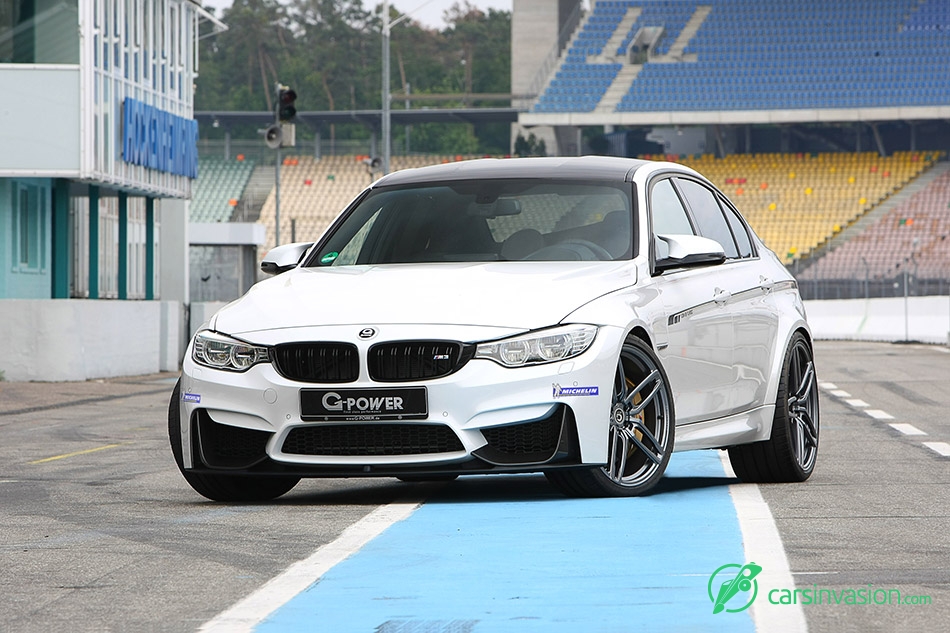 Key Facts: G-POWER M3 / M4 (F8X)
560 hp / 412 kW at 6,500 rpm (+129 hp / 95 kW)
720 Nm at 4,500 rpm (+170 Nm)
V-max: 310 km/h
0-100 km/h: 3.8 sec.
G-POWER Bi-Tronik 2 V2 remap from 2,750 euro net
G-POWER downpipes 1.610 euro net
Vmax increase from 668 euro net
G-POWER titanium exhaust system 5,164 euro net
21 "HURRICANE RR forged wheels 7,647 euro net
Unlike generic remaps, the G-POWER Bi-Tronik 2 V2 ECU remap is customised for the original control unit in a customer's vehicle, thus achieving optimum all-round performance enhancement.
In industry terms, while this is the best way to implement such an upgrade, it is also the hardest as it means having to crack the factory 128-bit encryption first.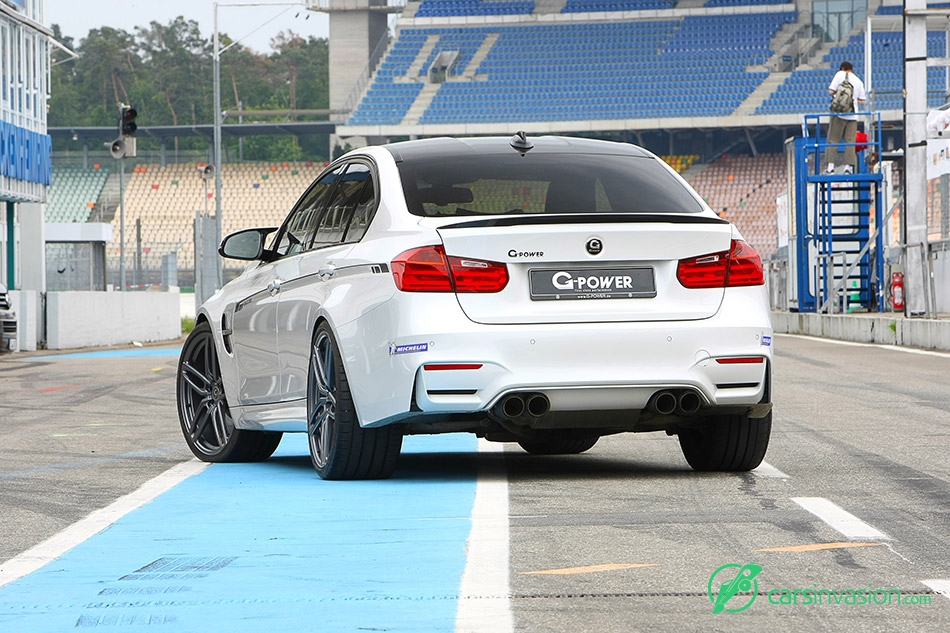 However, thanks to over 30 years of engine development experience, the G-POWER engineers were able to overcome this electronic firewall and implement their remap.
Extensive test runs on the dyno and real world testing on the autobahns and country roads proved the dramatically enhanced performance and perfect drivability of the Bi-Tronik 2 V2 conversion. Of equal importance for engine reliability and longevity, the factory diagnostic and engine protection systems remain in place.
Complementary to the Bi-Tronik 2 V2 package installed G-POWER downpipes significantly reduce the exhaust back pressure. Moreover G-POWER equipped the M3 with an in-house titanium exhaust system with four 90-millimeter tailpipes, optionally available in titanium or carbon fibre finish. Saving 7.1 kg over standard, this sports exhaust features a sound flap in the rear silencer with remote control regulation.
Reduced unsprung mass equates to improved handling, both of which G-POWER achieves with its 21-inch HURRICANE RR forged alloy wheels shod with 245/30ZR21 and 295/25ZR21 Michelin tyres.
Made from ultra-light aircraft-grade aluminium these wheels are normally available in Jet Black, Gun Metal Grey and Stardust Silver, but can also be painted in a special colour at extra cost upon customer request.
Source: G-Power
Gallery:
G-Power BMW M3 F80 Bi-Tronik 2 V2 (2015)