Setting yet another milestone in the year of its 30th Anniversary, GEMBALLA is proud to announce the debut of GEMBALLA racing. The new team will enter two McLaren MP4-12C GT3 cars in the 2012 motorsport season.
Team owner and GEMBALLA investor, Steffen Korbach, has hired Sascha Bert to manage his new motorsport venture. A well-known racing driver and instructor, Bert is a former German kart champion, Formula 3 and FIA GT driver, and has stood on the winners' podium at the Nьrburgring VLN 24-hour race amongst others. As Korbach said in Frankfurt today, "Sascha Bert is an absolute pro, and is ideally qualified to manage our new racing team."
"We chose the McLaren MP4-12C GT3 because we think this car has the potential to be one of the season's leaders," Korbach explained. "We have also put together a team of drivers and mechanics who are proven winners. Racing is in our blood! We want to win!"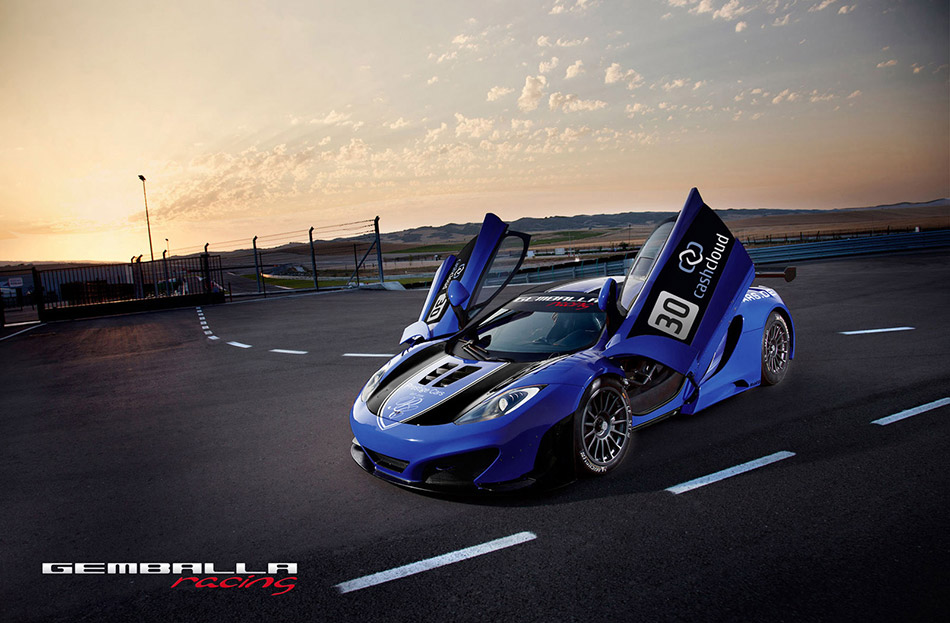 The GEMBALLA name has been synonymous with high performance, reliability and extraordinary qualities for 30 years. Now, 17 years after the McLaren F1 GTR won the gruelling 24-hours of Le Mans on its debut outing, GEMBALLA racing will capitalise on McLaren's competition pedigree to mount its own challenge.
Race bred by a marque that has always been a front-runner in Formula 1, the McLaren MP4-12C GT3 incorporates world-class technology. Based on the recently launched MP4-12C supercar, the GT3 racecar features a 3.8-litre, twin-turbo V8 engine, bespoke racing gearbox, carbon safety cell, race front splitter, large fixed rear wing, optimised air vents at the front and a racing diffuser at the rear. The steering wheel with integrated display is an ode to Formula 1.
GEMBALLA racing SE is an independent company headed by GEMBALLA Supervisory Board director, Marco Marquardt, and will be devoted exclusively to motorsport.
More information on the GEMBALLA racing team, its partners and sponsors will be available soon.
GEMBALLA has been a global player in the personalisation of Porsche cars for 30 years, and is a German KBA-licenced constructor of GEMBALLA-branded vehicles. Notable examples are the GEMBALLA Avalanche, based on the Porsche 911, and the GEMBALLA Mirage GT, based on the Porsche Carrera GT.
To commemorate the 30-year market presence of the GEMBALLA name, GEMBALLA recently unveiled the TORNADO, based on the Porsche Cayenne, and the MISTRALE, based on the Porsche Panamera. Both vehicles have over 700hp, and are limited to a numbered run of 30 cars each.
Source: Gemballa