At today's Montreal International Auto Show, Honda Canada provided the world with its first look at the new GEAR Concept Study Model – a vehicle that demonstrates Honda's innovative approach to providing the automotive answer for young, urban, Gen-Y lifestyles.
Inspired by fixed-gear bicycles, GEAR is a concept that represents an entirely new way of looking at the sub-compact vehicle. It is simple and utilitarian, but also customizable, connected and full of personality.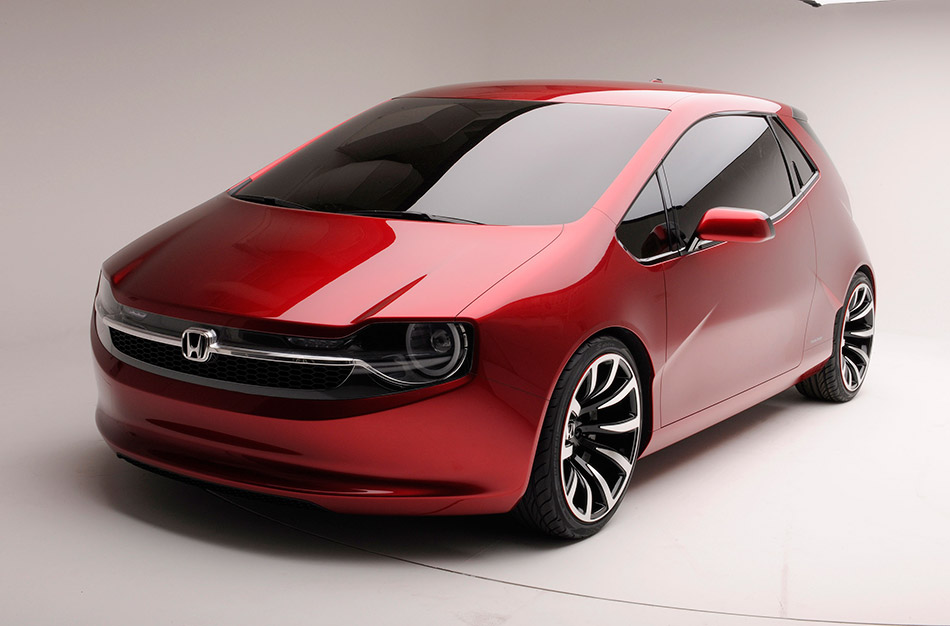 "Subcompact cars are usually either utilitarian, but uninspiring or they're fun, zippy cars that are impractical and too expensive for the Gen-Y buyer," said Dave Marek, Design Director at Honda R&D Americas, Inc. "GEAR Concept tears down those walls – it's practical but fun, customizable, connected and affordable. Everything that young, discerning urban buyers would want in a car."
Source: Honda
Gallery:
Honda GEAR Concept (2013)