The Honda Vision XS-1 is a creative study model which embodies Honda's vision for the future of manufacturing. Based on Honda's original M/M (man maximum, machine minimum) concept*, the Honda Vision XS-1 fuses together two different values, a sporty exterior styling and amazing spaciousness, in the compact body. Furthermore, based on the Honda design concept, "Exciting H Design," Honda's human-centered design concept was embodied in this model.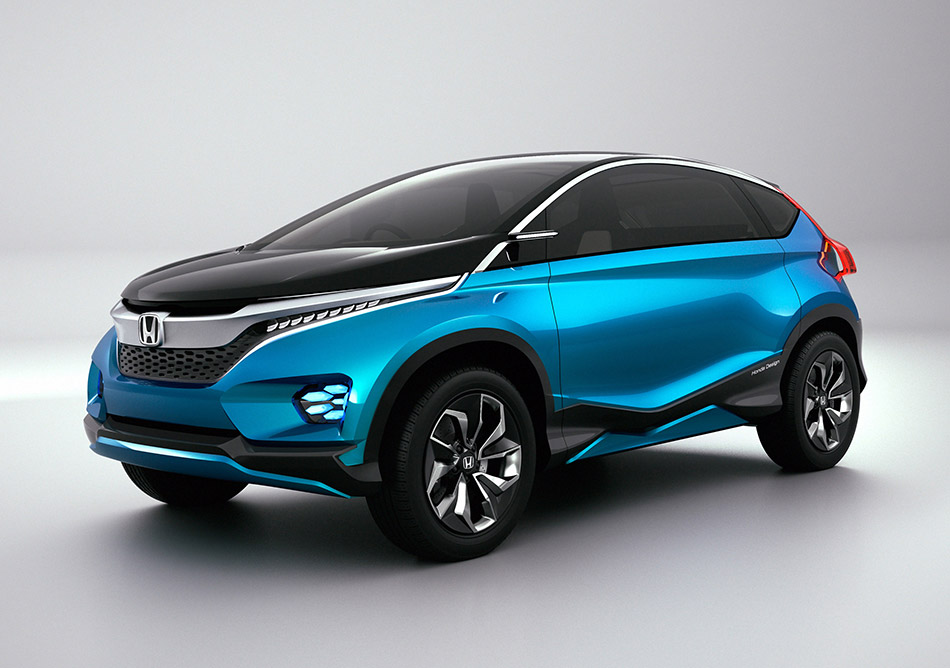 The Honda Vision XS-1 was designed to represent Honda's creativity in designing compact vehicles for a market expanding globally. Although there is no mass-production plan for this model at the moment, Honda chose to exhibit the world premiere of this model in India, a rapidly growing market where Honda has strong ties.
Since its foundation, Honda has been retaining the passion and beliefs toward the art of manufacturing. Honda will continue proposing the Honda Vision that is filled with unique ideas.
Source: Honda
Gallery:
Honda Vision XS-1 Concept (2014)