In keeping with this year's IAA show theme of sustainability and climate protection, the i-Blue demonstrates a significant step towards commercialisation of hydrogen-powered fuel cell vehicles. Hyundai is making tremendous efforts to achieve mass production using the technology within the next decade.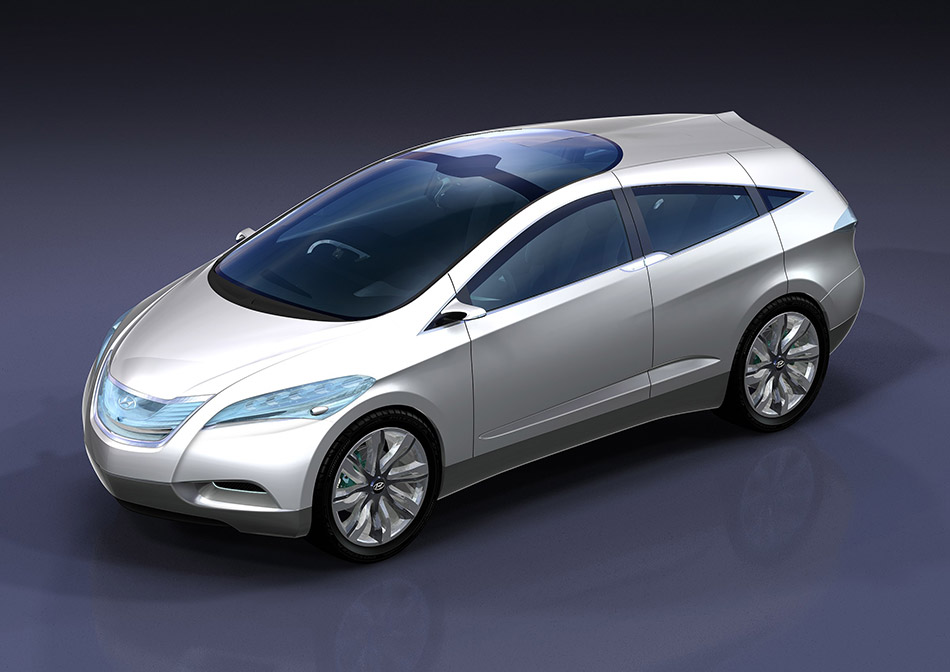 The hydrogen-powered, zero-emission concept was developed at Hyundai's Design and Technical Centre in Chiba, Japan. The all-new platform is tailored to use Hyundai's third-generation fuel cell technology, currently being developed at the company's Eco-Technology Research Institute in Mabuk, Korea.
Unlike its predecessors, which were built on SUV platforms, the i-Blue is a new D-segment 2+2 crossover utility vehicle (CUV).
"The i-Blue is Hyundai's first-ever model designed from the ground up to incorporate fuel cell technology, marking a tremendous leap forward for our R&D program," said Dr Hyun-Soon Lee, President of Research and Development. "Our engineering team has successfully designed a more compact fuel cell vehicle, while still realising the safety, comfort, convenience and driving range of a traditional internal combustion engine vehicle."
Source: Hyundai
Gallery:
Hyundai i-Blue Concept (2007)