The Jaguar X-TYPE is an entry-level luxury car / compact executive car produced by the British automaker Jaguar Cars since 2002. It is built on a modified version of the Ford CD132 platform, a British version of the Ford CDW27 platform, which is the base for the Ford Mondeo, and remains in production at Jaguar's Halewood facility in England.
The X-TYPE is the smallest of the current Jaguar saloon (sedan) cars, and was designed to build on the success of the S-Type, although it takes many styling cues from the XJ series. Jaguar states that 10% of the parts are made by Jaguar, 20% are made by Ford, while the rest are made by subcontractors.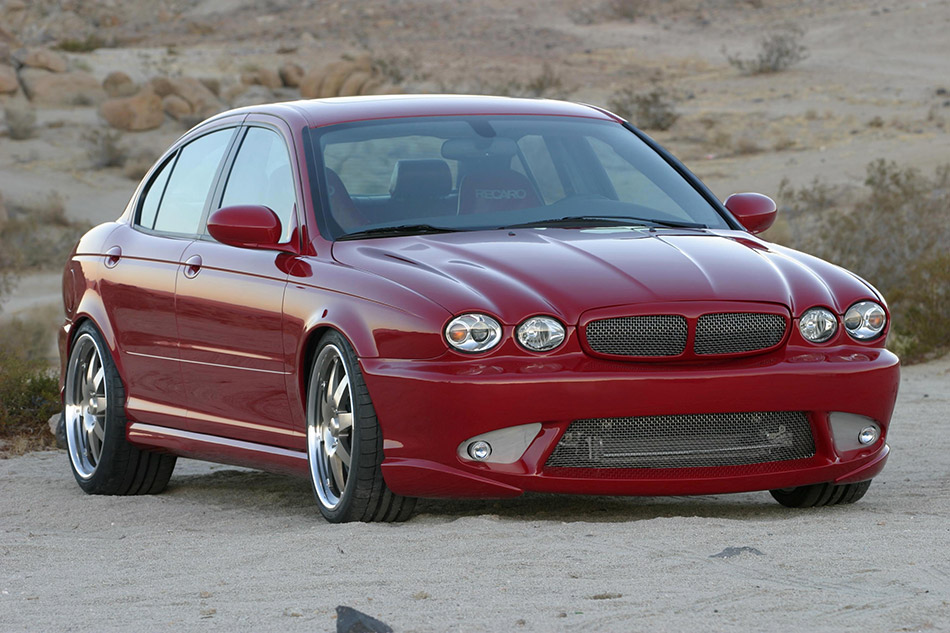 Market and sales
The X-TYPE was designed as a direct competitor to the BMW 3 Series and the Mercedes-Benz C-Class. Sales have been poor (more noticeably in foreign markets than in the UK), however, blamed on its resemblance to the larger XJ which was traditionally bought by older customers, not the younger ones that Jaguar craved. Initially projected to surpass 100,000 annual sales, the X-TYPE peaked at 50,000 in 2003.
Sales in the United States, its primary market, dropped from 21,542 in 2004 to 10,941 in 2005. BMW sold 106,950 3 Series cars in the U.S. in 2005, while Mercedes-Benz sold 60,658 C-Class cars and Audi sold 48,922 A4 and S4 models. Only Lexus' IS 300 posted similarly disappointing sales. Despite these poor numbers, the X-TYPE is Jaguar's best-selling model, accounting for 36% of overall sales.
Powertrain
The X-TYPE is equipped in the United States with either a 192 hp (143 kW) 2.5 L or a 227 hp (169 kW) 3.0 L Jaguar AJ-V6 engine and all wheel drive, the X-TYPE is also available with a 2.0 L front wheel drive. In Europe, the X-TYPE is also available with petrol or diesel engine. A 2.2 L diesel engine was introduced in mid-2005.
Body styles
The initial version of the X-TYPE was a saloon. In early 2004, this was joined by an estate version, making it the second ever Jaguar estate car, in addition to the first to use a diesel engine. The estate version was launched to mixed reception. In the United States, the estate is officially known as the Sportwagon.
Source: Jaguar
Gallery:
Jaguar Bonspeed XType (2004)