With over 30 years of experience tuning cars from the VW/Audi family, the engineers at B&B Automobiltechnik play second fiddle to no one when it comes to working on these two German marques.
Now, their three decades of expertise is being applied to B&B's tuning programme for vehicles from other manufacturers. A prime example of this is their upgrade programme for the latest Jeep Grand Cherokee 3.0 CRD 4x4, whose standard 3.0-liter V6 turbo-diesel motor produces 250 hp, with 570 Nm of torque.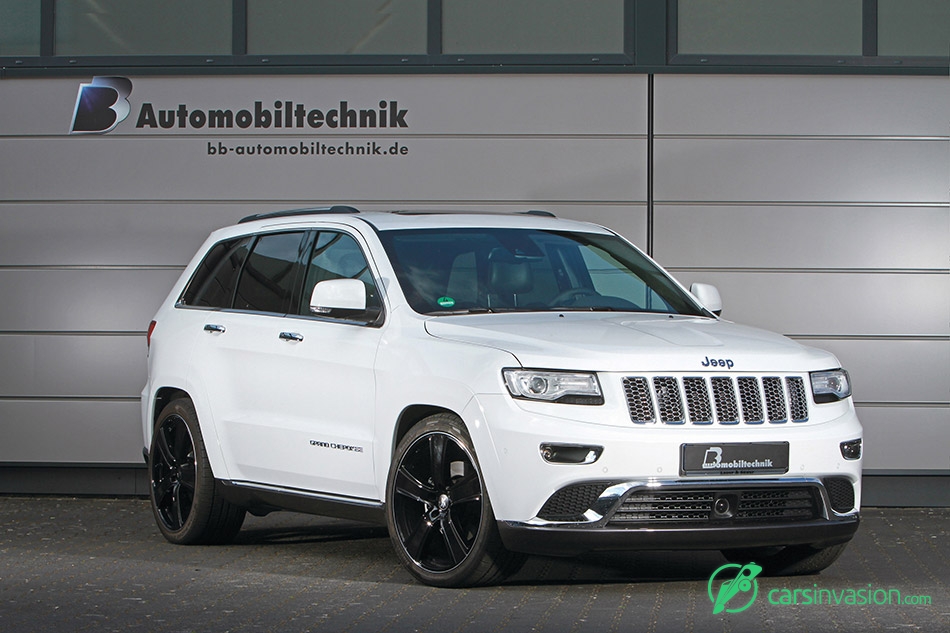 B&B offers two power upgrades:
Stage 1 boosts power to 295 hp with 640 Nm of torque. Priced at 1,498 euros, this conversion also raises the top speed from 203 to 212 km/h.
Stage 2 takes the lusty turbo-diesel past the 300 hp barrier with 310 hp and 670 Nm of torque, taking top speed to 215 km/h. The price is 1,950 euros.
Both power upgrades include air intake optimisation, while the ECU remaps increase along fuel flow to the injectors and raise turbo boost pressure by 0.2 and 0.25 bar respectively.
The electronic torque limiting system for the eight-speed automatic transmission is remapped along with the engine ECU, ensuring that the uprated motor and transmission work in perfect harmony for optimum performance.
The final addition to these performance upgrades is the 1,298 euro twin-outlet stainless-steel sports exhaust with 140x90 mm tailpipes that looks good and enhances the exhaust note.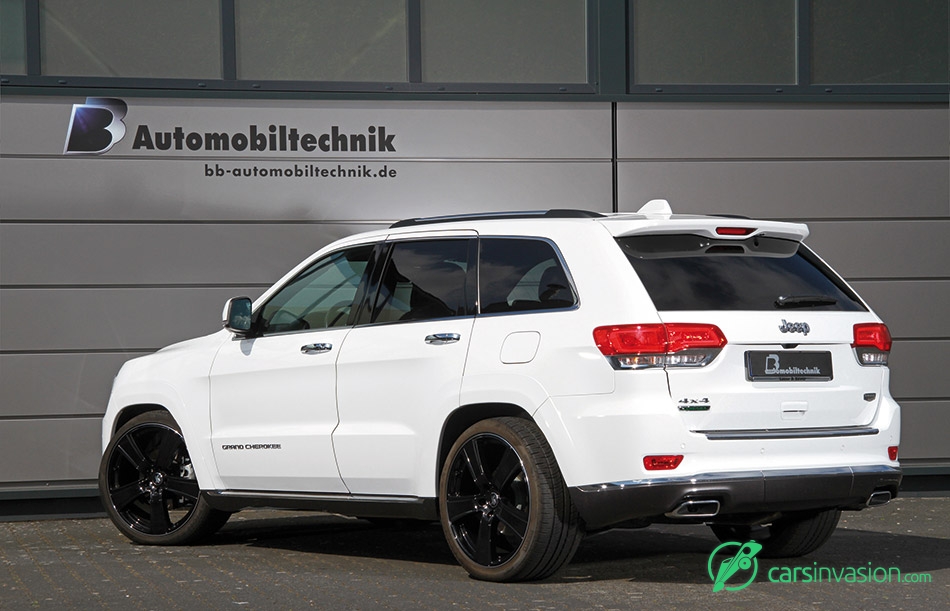 To improve the engine acoustics as heard by the Jeep's occupants, B&B offers a sound generator for all Grand Cherokee CRD models. This gives the V6 turbo diesel the baritone growl of its petrol V8 brother, while a test module on the control unit demonstrates the six sound profiles that the driver can choose from. The sound generator costs 1,498 euro, with installation an additional 498 euro.
To match driving dynamics to the improved performance, B&B offers a 40 mm reduction in ride height via lowering springs. The 950 euro price tag includes installation and wheel alignment.
As a finishing touch, the look and stance of the Jeep are dramatically improved by the 10x22-inch alloy wheels shod with 285/35R22 tyres. A set of four is priced at 3,950 euro.
Source: B&B Automobiltechnik
Gallery:
BB Jeep Grand Cherokee (2015)