The Evora GTE road car: The most powerful production Lotus road car ever built. Simple.
Producing over 444 PS from the 3.5l V6 Lotus Evora engine, the GTE is, quite simply, the most powerful Lotus road car ever built. Yet contrary to its extreme roots, the Evora GTE road car also delivers a comfortable and refined element to its high performance driving characteristics.
Originally created as a special limited edition for the Asian market and designed to celebrate Lotus' successful entry to the new global motorsport GTE category, the hand built Evora GTE road car has all the attributes you'd expect of an endurance racer including a sequential AMT (Automated Manual Transmission) racing gearbox and lightweight and forged alloy rims with centre lock hubs shod with Pirelli P-Zero Corsa tyres.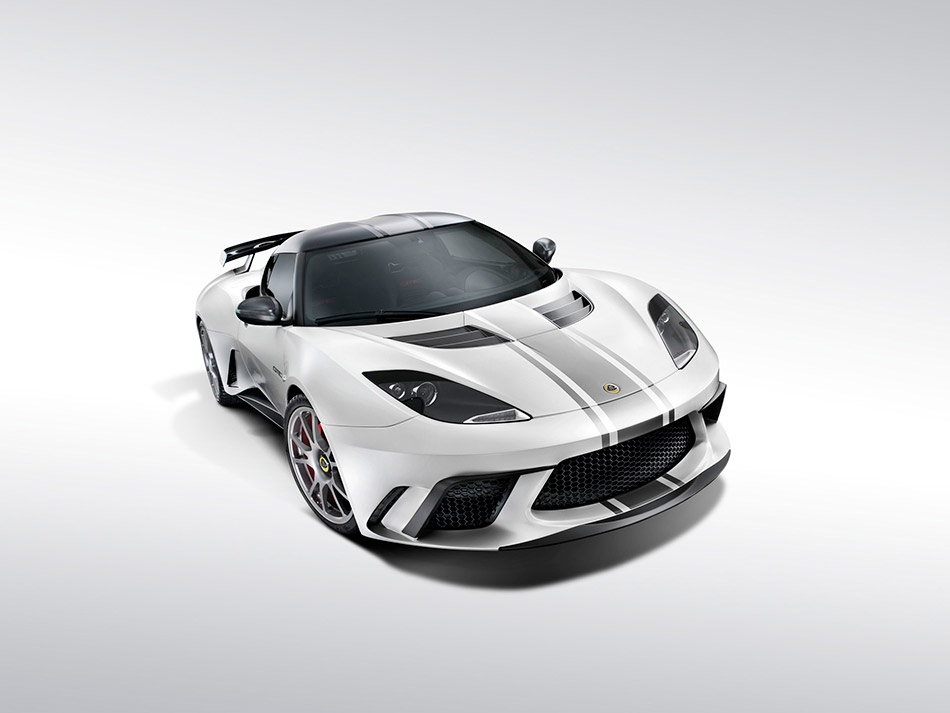 Group Lotus can now announce that production will be expanded on the Evora GTE road car to meet demand and reach further markets.
Lotus Lightweight DNA: Clever use of carbon fibre has been integrated extensively throughout the exterior and interior of the car, this is one major contributors to the 105kg weight reduction versus the base Evora. Carbon fibre has been used for all the bodywork modifications including the front and rear bumpers, the rear wing and the doors.
Complimenting the striking exterior is a stunning, modern race-themed interior providing both occupants with the race car thrill without compromising on comfort. Leather and carbon fibre dominate the cabin and lightweight Recaro carbon fibre seats cosset both the passenger and driver giving a sense of security and comfort that mean that any driver of the Evora GTE can really go the distance as they take command of this extraordinary car.
Commenting on the Evora GTE road car, Group Lotus CEO Dany Bahar said: "The response to this model in China has been so incredible, within days we had sold out with 114 orders. In response we decided that the only logical step from a business perspective was to increase production and widen our reach.
"What is unique about this car, is not just that it's a serious race car – it's a serious car. People get so excited when they see and especially hear it for the first time. It's a very special car and will appeal to a very special type of driver – and they won't be disappointed!"
Source: Lotus
Gallery:
Lotus Evora GTE (2012)