Following the success of the Exige V6 Cup and its hardcore sibling the Exige V6 Cup R, the Lotus Elise S is adorned with the Lotus Motorsport magic to present the track-only Lotus Elise S Cup R.
Evolving from the 1.6 litre Elise platform, this is the first time the supercharged Elise S' mid-mounted, transverse, 1.8 litre 2ZR-FE engine has been used in a Cup variant. Priced at £39,125 + VAT and boasting bespoke livery and aerodynamic body kit, the Elise S Cup R showcases the marriage of form and function perfectly so that performance is optimised yet retains its stylish and iconic aesthetic.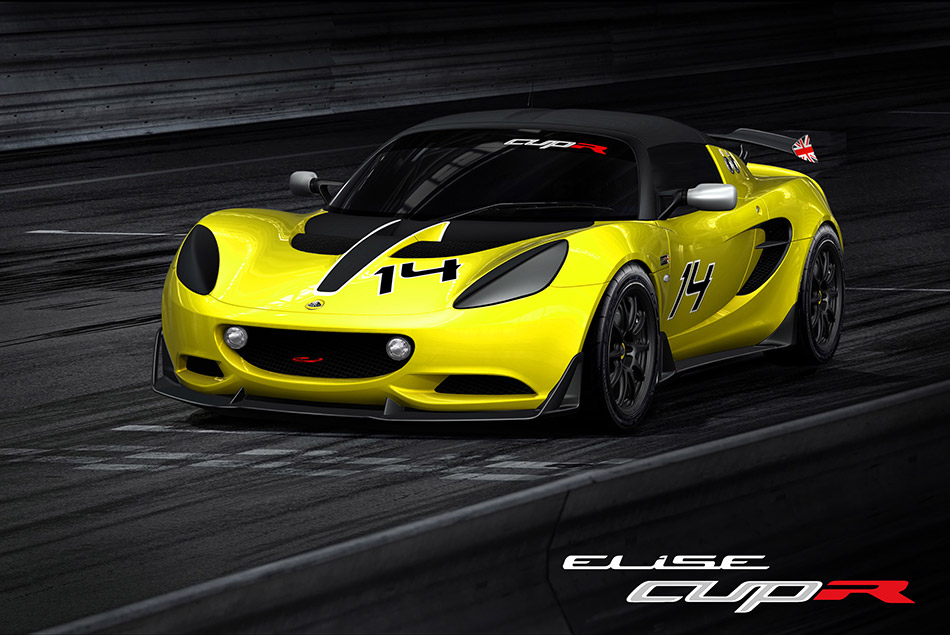 Performance is enhanced over the road-going Elise S thanks to a motorsport-specific engine control module (ECM) and a CFD proved aero pack comprising; front splitter, barge boards, winglets, rear diffuser, floor extensions and rear wing. Despite the extra body kit and race-ready additions, Lotus Motorsport manages to maintain the road car's light weight of just 924 kg. These modifications and the clever manipulation of air-flow to create extra downforce, combined with adjustable damper and springs, reduces lap times by 4 seconds on a 5 km lap over the standard Elise S.
The Lotus S Elise Cup R is eligible for entry to the production class in the 2014 Lotus Cup series which operates under the banners Lotus Cup UK, Lotus Cup Europe, Lotus Cup Italia, Lotus Cup USA, Lotus Cup Japan, Lotus Cup Thailand, Lotus Cup China and Lotus Ladies Cup. The Lotus Cup is open to all Lotus owners and their Elise, Exige, Evora, 340R and 2-Eleven. To make a statement on some of the best tracks in the world, the Elise S Cup R has a selection of bespoke colour and trim options courtesy of the Lotus Design team.
Source: Lotus
Gallery:
Lotus Elise S Cup R (2014)