'Small but nice' to say would be more than understatement. The new series of the Aston Martin Vantage V8 for sure is a favourable bargain to own an Aston Martin, but latest with MANSORY customization there is born a one more superlative purebred sportscar.
Like all customization ranges the front spoiler comes with an adaptive 4-line grille element, similar to the new 6-line lightweight main radiator grille, afford by the way a better air supply and will give an elegant also a new snappy optical characteristic.
Special developed BREMBO brakes with dimensions of 405/32 rotor discs with 6 piston calipers for the front and add on for the rear dimensions of 405/28 with 4 piston calipers and a integrated handbrake system.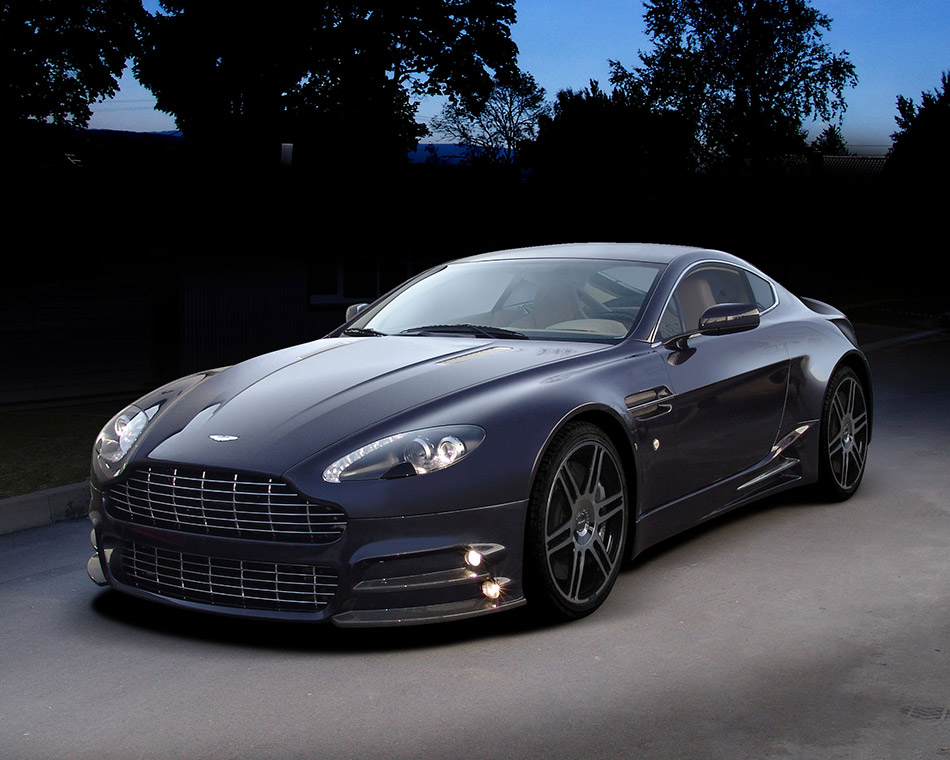 There will be a complete new drivers feeling regarding the brakes and the brand new fully forged Aluminium light weight performance wheels. Dimensions are in the front like 9x20J with accordant 255/35/20 high performance tyres and for the rear 10.5x20J by 285/30/20 tyres. Likewise the side skirts amend the aerodynamic and let the car looks much more deeper. Yet another typical detail are the integrated carbon flanks with air intakes behind of them, identical to all the modified range. The rear design shows the apron with an integrated carbon diffuser, carbon tail lamp covers and again a step more sportier the rear trunk lid spoiler which supporting the dynamic contact pressure, a total effect comes up to the backside look.
The chromed details are the integrated rounded double exhaust tips over and under. Totally new the anodized aluminium air outtakes on engine bonnet, together they are toping the exterior off, but don't forget the racy carbon fibre wing mirrors. Also new the suspension lowering with sport performance springs, the complete vehicle comes down 20 mm ( approx.: 0,8 inch). If you want it more individual MANSORY will leave nothing to the interior imagination, you can choose from the finest materials. As a matter of course beside steering wheel, carbon fibre trim equipment up to the smallest details like the 3-part set of aluminium pedals or the aluminium brake handle.
Source: Mansory
Gallery:
Mansory Aston Martin Vantage V8 (2006)