Right on time for the start of the open-top motoring season in Europe, MANSORY presented the convertible known as Bel Air on the basis of the Rolls-Royce Drophead Coupé. Named after the classy district of Los Angeles, the MANSORY Bel Air truly lives up to its name. Luxury as far as the eye can see. Even in the production version, this car belongs to the most exclusive things money can buy. MANSORY, however, the specialist for super sports cars and luxury limousines, even goes one better here and customises the Rolls-Royce at the highest level. The refinement package includes a completely newly developed extravagant body-styling kit as well as prominent mirror-finished aluminium wheel rims.
To see and be seen– not just under the Californian sun

The design vocabulary of the production vehicle is retained and, as such, the body‑styling kit from PU-RIM material designed by MANSORY for the high-class boulevards of the world's most luxurious destinations is not in any way obtrusive. Perfect workmanship and harmonious styling are the hallmarks of the newly designed apron adorning the impressive Rolls-Royce front end. The Mansory side sills accentuate the lateral styling and convey a sense of supreme control even when stationary. The Bel Air aerodynamics package is completed by the new lift-reducing rear end.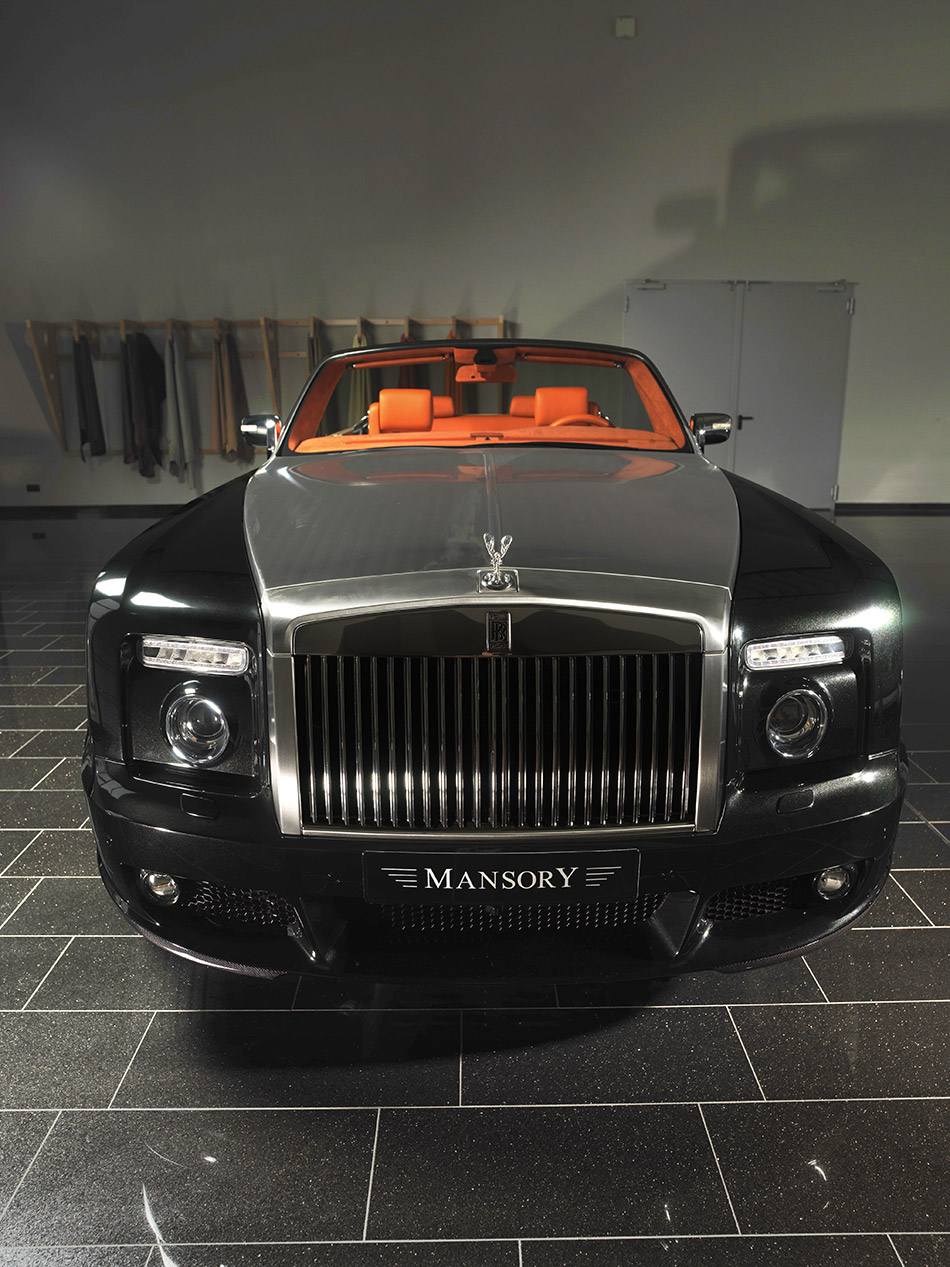 Sure-footed – mirror-finished 22 inch rims

Sporty elegance coupled with high technical sophistication are the defining characteristics of the wheel design used for the MANSORY Bel Air. The single-piece mirror-finished wheel with its nine twin-spoke design is impressive both due to its exclusive look and also thanks to its outstanding workmanship. The forged construction makes the MANSORY wheel rims exceptionally light compared with conventional cast wheels. The resulting reduction of unsprung weight significantly improves the acceleration as well as the stopping distance and handling. To ensure that this 22-inch alloy wheel is fitted with an ideal set of tyres, the Dunlop SP Sport Maxx tyre in the dimension 305/40 has been specially developed in collaboration with Dunlop.
Convertible feeling in a luxury ambience

The stylish interior of the MANSORY is created using only the most sophisticated materials. Extravagant design products such as the extremely soft design leather with its characteristic grain ensure a sense of comfort and exceptional flair. Matching with this are the expertly crafted carbon and natural wood appointments in the interior. Perfectly diamond-stitched decorative seams on the dashboard and seats add further visual accents. The aluminium pedals, the illuminated door sill trims and the new ergonomically designed airbag steering wheel go to complete the strikingly beautiful overall appearance of the MANSORY Bel Air. Whether you are sitting in the front or in the back of this high-class convertible – motoring can not get any more luxurious than this.
Source: MANSORY
Gallery:
MANSORY Bel Air Rolls-Royce Drophead Coupe (2008)