In true superhero fashion, the aggressively styled Mazda RX-8 X-MEN Car, based on the production model 2004 Mazda RX-8, possesses its own unique super power-in this case, the new generation rotary engine RENESIS. In addition, its dominant presence is accentuated by an impenetrable Mutant Blue exterior which includes an X-shaped grille, a fierce rear spoiler and an enlarged trademark "X" on the vehicle's nameplate.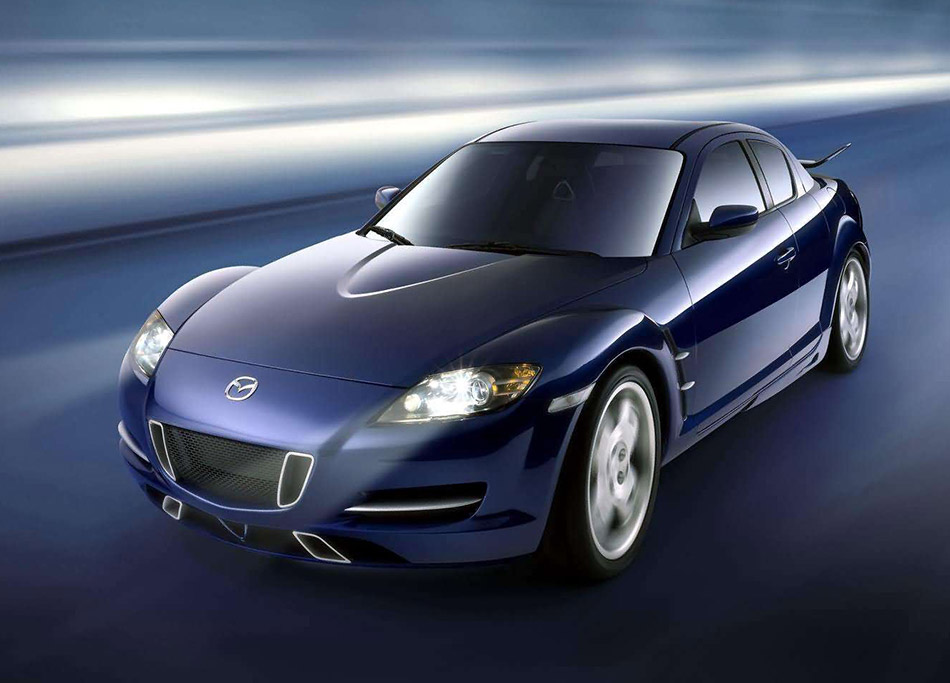 On the inside, the Mazda RX-8 X-MEN Car is trimmed in imposing silver and black shades, including the door trim, seats and steering wheel. A communication device is prominently displayed on the upper center console.
X2 director Brian Singer worked closely with Mazda on the RX-8 X-MEN Car in a unique collaboration to bring the Mazda RX-8, the company's brand icon, to the big screen with a starring role in the film. Singer revised the movie's original script to accommodate the vehicle.
Source: Mazda
Gallery:
Mazda RX8 XMen (2003)