Mazda5 has a sweeping, wedge shaped exterior with sophisticated detailing and high levels of build quality for a stylish and clean appearance. It comes in two appearances packages (name depending on market), one that emphasizes the stylishness of the Mazda5 design for a refined appearance, and a second for customers seeking a slightly sportier-looking vehicle. Mazda5 is the only offering in its segment inEurope to have sliding doors. They are optimized to open easily with just one hand, hug the sides of the vehicle when open and have a 700 mm wide door opening for easy ingress and egress even for third row passengers.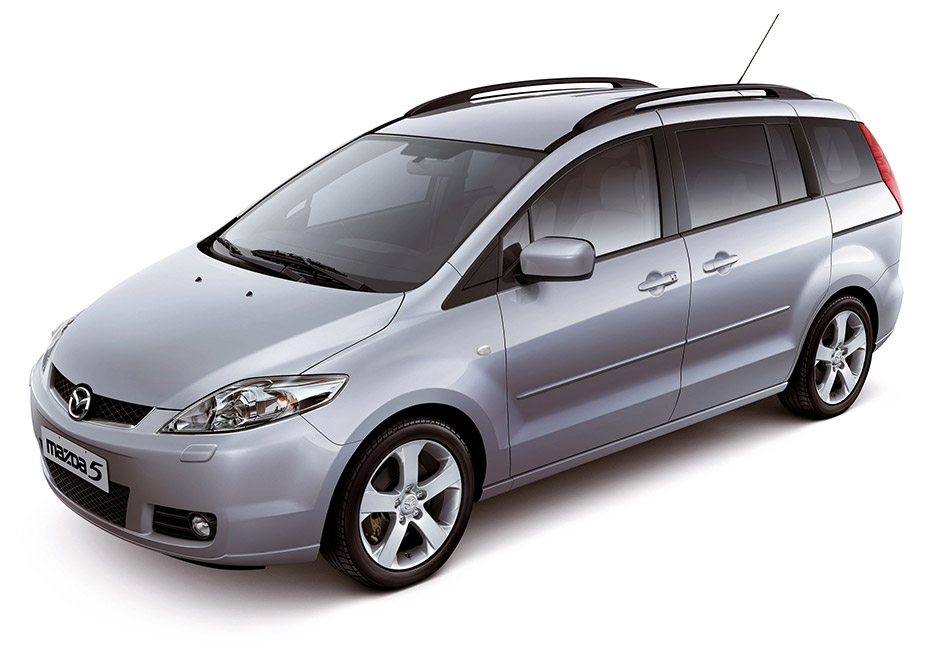 Mazda5's liftgate is also designed to deliver superior convenience with a two-stage opening mechanism for people of all statures to use with ease. And all these exterior features exhibit superior build quality with minimal gaps between body panels and precise exterior fittings.
Mazda5's interior design creates an atmosphere of comfort, quality and ease of use. It comes in two interior trim and material packages (name depending on market). The first has a light beige colour chosen to make travelling in the Mazda5 a warm and relaxing experience, while the second features a black keynote colour with metallic accents on the centre instrument panel and elsewhere for a contemporary feel. These interior design attributes are realized with high levels of craftsmanship for a quality feel that contributes to making the Mazda5 a very enjoyable car to be in and use on a daily basis.
Source: Mazda