The pursuit of dreams and confident self-expression are becoming more widespread among mature drivers.  Mazda SENKU, a 4-seater rotary sports car for adults, offers a radical new departure in satisfying these desires.  Its overarching design concept is "sharpness and mellowness," and these contradictory factors are cleverly integrated to create a next generation design standard.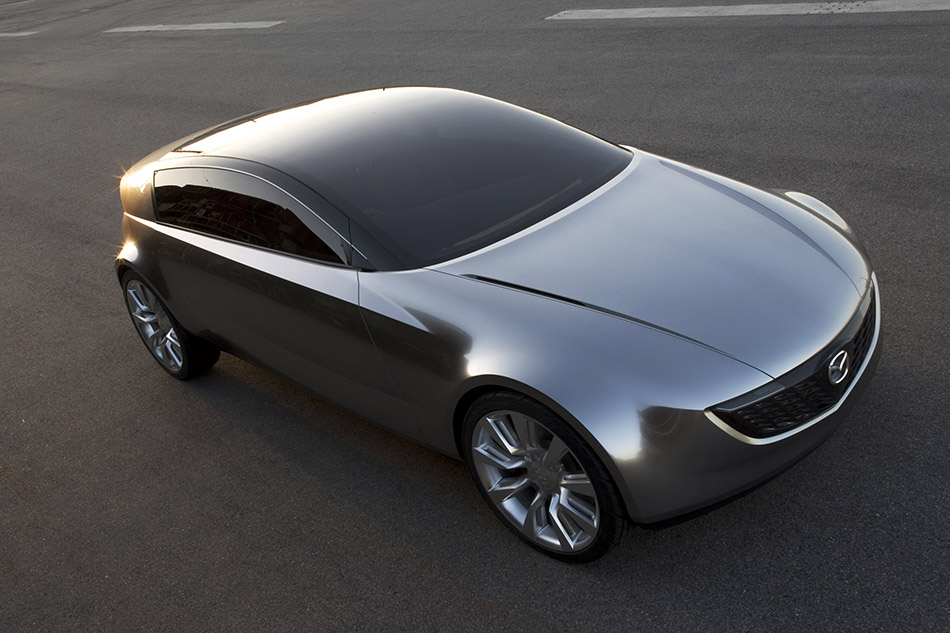 The features include an ultra long wheelbase, minimal overhangs, a unique "floating" appearance supported by large tires, a smoothly dignified shape devoid of all ornamentation, and large "flying wing" electric powered sliding doors. These elements come together in a revolutionary coupe form that is both dynamic and supremely elegant.  In the cabin, personal space was designed to give priority to the people seated in the front seats, and interior trim was executed in supple, high quality leather.
Located between the front and rear axles is the next generation 13B DI direct injection gasoline rotary engine with a hybrid unit.  
This direct injection RE hybrid achieves high power output and lower fuel consumption along with the ideal 50:50 front/rear weight distribution and a low centre of gravity, characteristic of Mazda sports cars, providing fun and dynamic driving.
The name "Senku" is a Japanese term meaning "pioneer", depicting Mazda's spirit of pursuing unique and exciting ventures - such as the rotary engine.
Source: Mazda
Gallery:
Mazda Senku Concept (2005)