Opel is breaking new ground as it continues to extend its new Vectra model series with the new Signum model line. With its unique, stretched body design, highly flexible rear seating arrangement, exceptional equipment package and pioneering new technologies, the Opel Signum breaks through conventional segment barriers and opens an entirely new market. This innovative newcomer, to be built in Rüsselsheim – the world's most modern automobile plant – will celebrate its debut at the Geneva Motor Show in March 2003 and come onto the market shortly thereafter.
The Opel Signum is a combination of stylish appearance, excellent driving dynamics and individual passenger comfort, coupled with unique interior flexibility. The proportions are also unusual: although the overall length of 4636 millimeters is only 40 millimeters longer than the Vectra sedan, the 2830 millimeter wheelbase is a full 130 millimeters longer. The rear overhang is correspondingly short and the height only slightly greater. The new Opel Signum signals its unmistakable character through a specially designed front. This unique character is seen more fully when viewed from the side, taking in the characteristic window graphic, the wraparound, dome-shaped rear window and the broad C-pillar.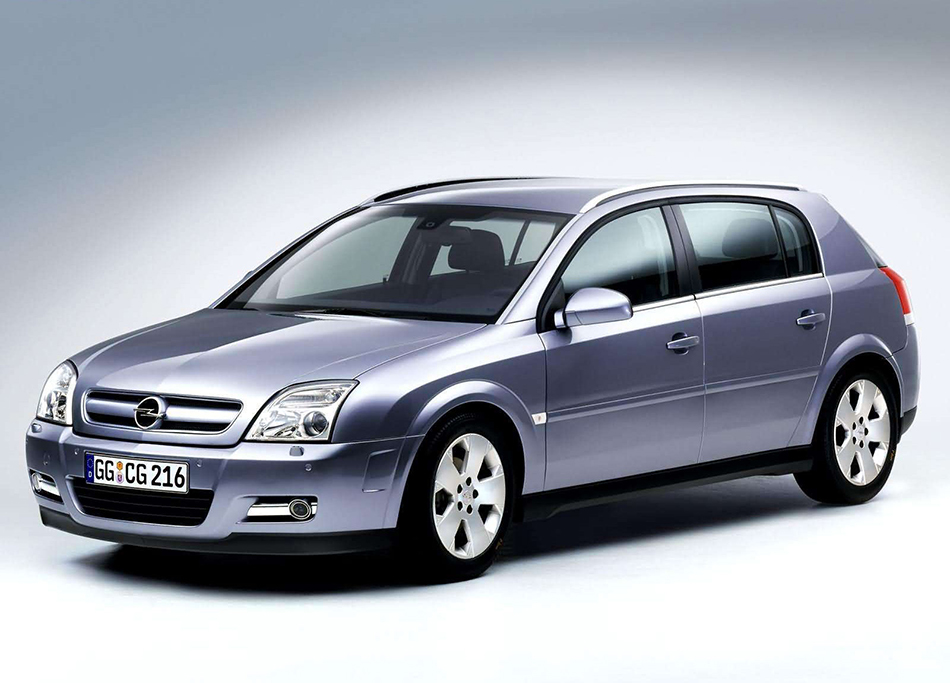 Three new ECOTEC engines are among the many new innovations that will be making their debut with the Signum. The engine options include Opel's first 2.2 liter, 114 kW (155 hp) direct injection gasoline engine, a completely new two liter, 129 kW (175 hp) turbo-motor and a three-liter V6 common-rail-diesel that develops 130 kW (177 hp). Together with the Interactive Driving System (IDS), they ensure a superb driving experience.
Other pioneering features include Adaptive Forward Lighting with bi-xenon headlamps and an orthopedic air-conditioned driving seat that can be adjusted in eight different ways. These high-tech, innovative features – which contribute to optimal vehicle control and accommodate a concentrated, alert driving style – are usually found only in luxury cars.
The Signum, which exhibits its unmistakable character from every angle, is already catching a lot of attention. "Its distinctive design generates an air of elegance, solidity and dynamism. Its dimensions are entirely different from the sedan or GTS," said Opel´s Executive Design Director Martin Smith. One can see why at first glance: it has a longer wheelbase and shorter rear overhang, a unique stretched profile with wide C-pillars and dome-shaped rear window.
Source: Opel
Gallery:
Opel Signum 3.2 V6 (2003)