Our products are made from quality Dura-Flex FRP (Fiber Reinforced Plastic). This material is characterized by an excellent surface finish that provides sufficient flexibility combined with high stability and allows for easy and inexpensive painting. Also, our parts are all made with excellent fitment with no modifications or alterations needed for the parts, which minimizes installation costs.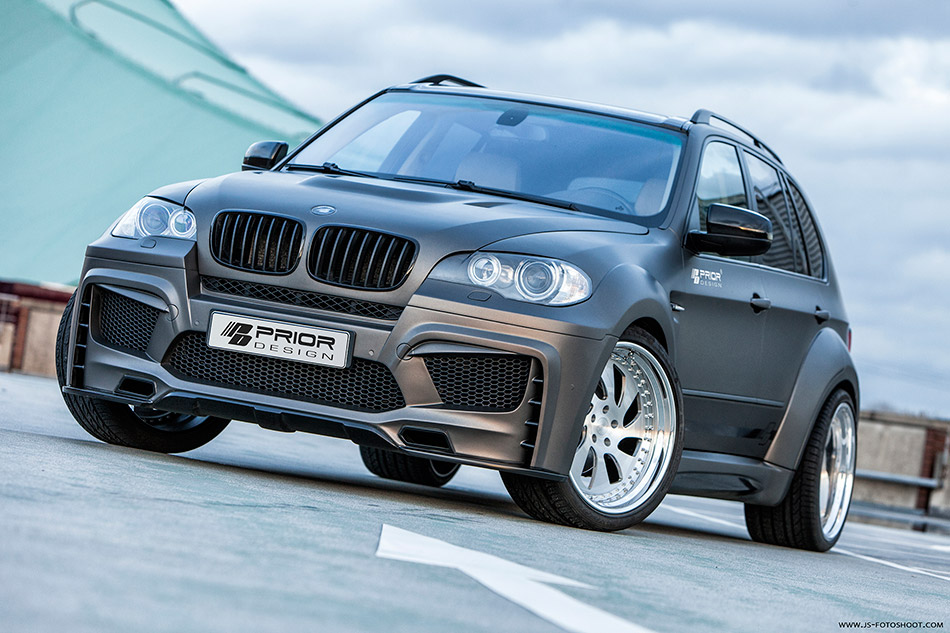 Package contents:
PD5X Widebody Aerodynamic-Kit for Bmw X5 E70 - BMWPD5XWBFULLKIT
PD5X Front Bumper with Spoiler Lip
PD5X Side Skirts
PD5X Rear Bumper with Diffusor
PD5X Front Fenders
PD5X Rear Widenings
PD5X Bonnet
Mounting material
Price:
Optional:
Paint and installation at our facility is possible.
Source: Prior-Design
Gallery:
Prior-Design BMW X5 E70 PD5X (2014)