A major leap forward in drive systems, since the Estafette was Renault's 1st front-wheel drive.
Looking for the new LCV
In 1953, Renault's sales forces noticed a change in the requirements of van-buying customers. There was clearly space for another vehicle between the 1,000 kg – the 1st vehicle produced by the nationalized Régie Nationale des Usines Renault in 1945 – and the 300 kg van, a commercial version of the Juvaquatre that was later renamed the Dauphinoise. Renault had to come up with an appropriate response.
In 1952, Renault's design office turned its attention to a new commercial vehicle. The specifications required a spacious front-wheel drive that was as comfortable as a passenger car. The new vehicle used the engine of the Dauphine, for reasons of convenience, and because it was already proven. The structure, however, was totally original, designed to meet requirements in terms of comfort and modular design.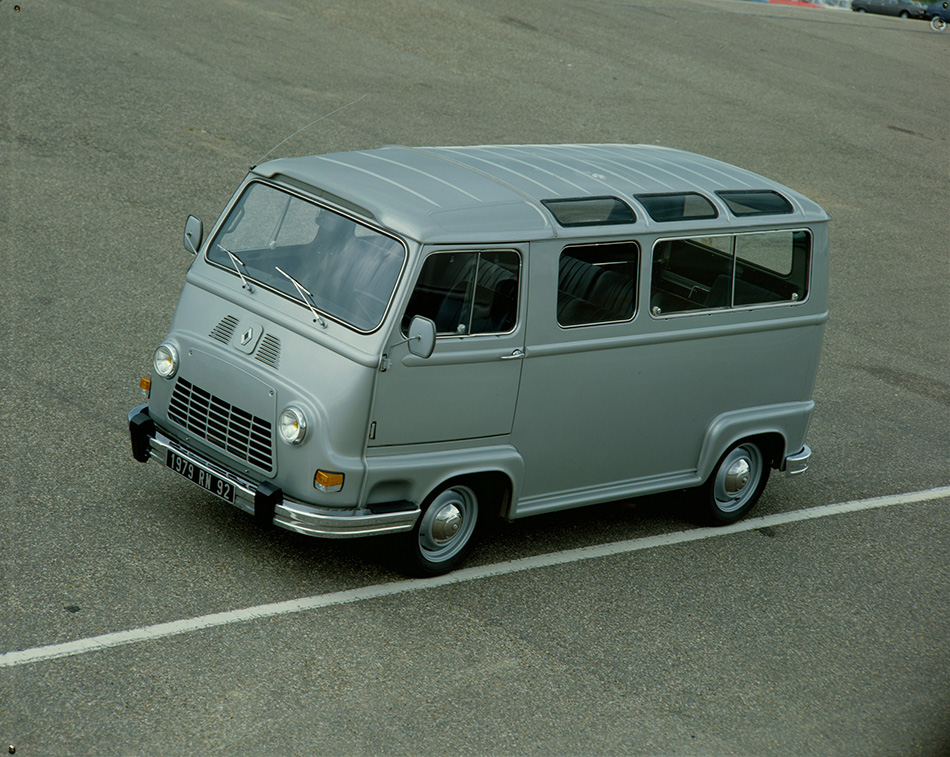 An immediate popular success
7 years later in 1959, the Estafette was unveiled to the public and the press. Renault pulled out all the stops to advertise its new commercial vehicle. It held meetings in sub-prefectures and organized races for delivery vans through the streets of Paris!
The Estafette was an immediate success. Modern and functional, with the driver's sliding door and front-wheel drive, it quickly became popular with tradespeople. At the same time, vehicle converters could easily adapt it to the requirements of their own customers: mirror manufacturers, mobile butchers, ice-cream sellers, campers, etc. The Estafette suited all needs. It even existed in a raised version with a stratified polyester roof, using techniques developed by Renault for the rail industry.
A carreer lasting 20 years
Over the years, the Estafette was sold in a range of engines and versions, with gradual improvements in power and space. After 20 years on the market with half-a-million units produced, the Estafette disappeared from the Renault range in June 1980. It was replaced by Renault's new LCV, Trafic.
Source: Renault
Gallery:
Renault Estafette (1959)