As a world premiere today at the Barcelona Motor Show, SEAT presented a spectacular vehicle, the Cupra GT. It is a prototype developed exclusively for the race track, and its final version may even make its debut this season in the Spanish GT Series.
This prototype reflects the styling characteristics of the Salsa and Tango Concept Cars, while projecting the image of the brand's future models. In line with the company's brand claim, 'SEAT auto emociуn', future models will continue to be developed and built with an expressive design and an innovative, sporty character.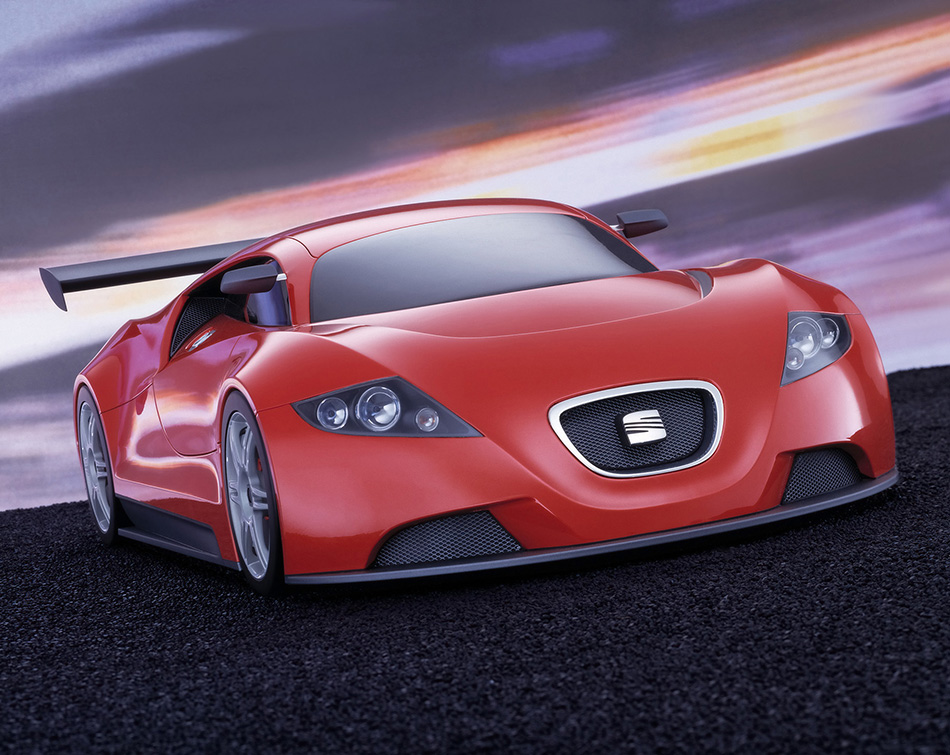 Developed by SEAT Sport and the new SEAT Design Center in Sitges, the Cupra GT is powered by a V6 twin turbo engine from Audi origin, producing more than 500 hp. The engine is in a central rear position and delivers power to the rear wheels via an efficient six-speed sequential gearbox.
The Cupra GT will be built to order. It is destined to SEAT Sport's customers devoted to competition, racing teams and technical racing specialists and is to be driven on the race track.
Source: Seat
Gallery:
Seat Cupra GT (2003)