SEAT has buffed up the Copa and come up with a shiny new Altea: the I TECH edition. In order to offer Altea and Altea XL buyers the best deal possible, the I TECH trim is even better value than the Copa SE trim it replaces. From this month (November 2013), the Altea and Altea XL are only available in I TECH trim, which stuffs the family car full of equipment; for the same price as the outgoing Copa SE trim, I TECH adds equipment including 16-inch titanium finish alloys wheels, front parking sensors, a colour TFT screen for rear passengers, and forward sliding rear seats for added versatility.
The simplified Altea and Altea XL ranges now comprise one trim level and three powertrain options, with buyers able to choose from a 1.6 TDI Ecomotive diesel engine with 105 PS, the same engine with a DSG automatic transmission, or a 2.0 TDI diesel with 140 PS.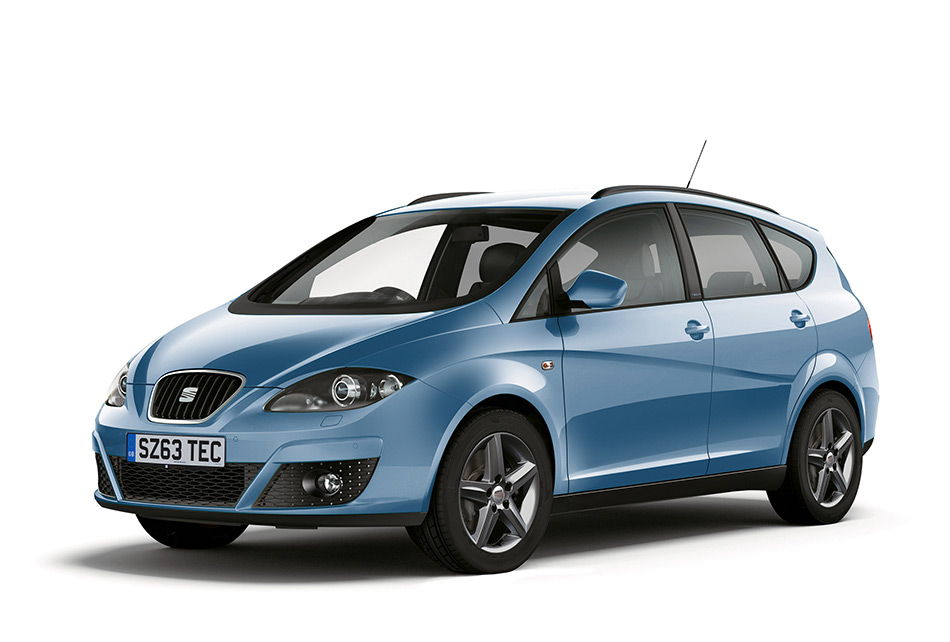 As well as the equipment mentioned above, it includes dark tinted rear windows, roof rails, dual zone climate control, automatic wipers and headlights, rear parking sensors, SEAT Media System 2.2 (including satellite navigation and Bluetooth), a double floor boot, and overhead interior storage; the generous Altea I TECH specification leaves very little to the options list. In addition, two new colours are introduced: Bahama Blue and Technic Grey. SEAT Product Manager Steve Mirfin says: "With the Altea I TECH models we're giving the customer great value and a simplified choice. We're also reflecting buyer preference – over the last year, more than nine of ten Altea models sold were specified in SE Copa trim, on which the enhanced I TECH is based."
The Altea range begins at £19,345 for an Altea I TECH 1.6 TDI 105 PS Ecomotive, while the DSG version is £20,215, and the 2.0 TDI 140 PS is £20,145. For an Altea XL, the 1.6 TDI Ecomotive is £20,065, or £20,935 for the DSG. The 2.0 TDI 140 PS version is £20,865. Fuel economy across the range is excellent, with the manual 1.6 TDI Ecomotive version (including XL) returning 62.8 mpg combined, while both the 1.6 TDI DSG and 2.0 TDI 140 PS manual return the same 57.6 mpg figure.
The five-seat Altea combines the styling and dynamics of a traditional family hatchback with the space of an MPV; its high roofline, commanding driving position and 409-litre boot make the Altea a brilliant, versatile family car. The longer, slightly taller Altea XL, meanwhile, offers all the same qualities but with even more space – its boot is a substantial 532 litres. Please contact the SEAT Press Office for full technical specifications or any other information on the SEAT Altea.
Source: Seat
Gallery:
Seat Altea I TECH (2013)