Škoda Auto will introduce the Yeti design study at this year's Geneva International Motor Show.
Škoda's compact SUV design study implies the company's potential in a segment that is completely new to Škoda Auto. In terms of size, the Yeti fits between the A0 and A segments; positioning vehciles on the border between different classes is typical of Škoda.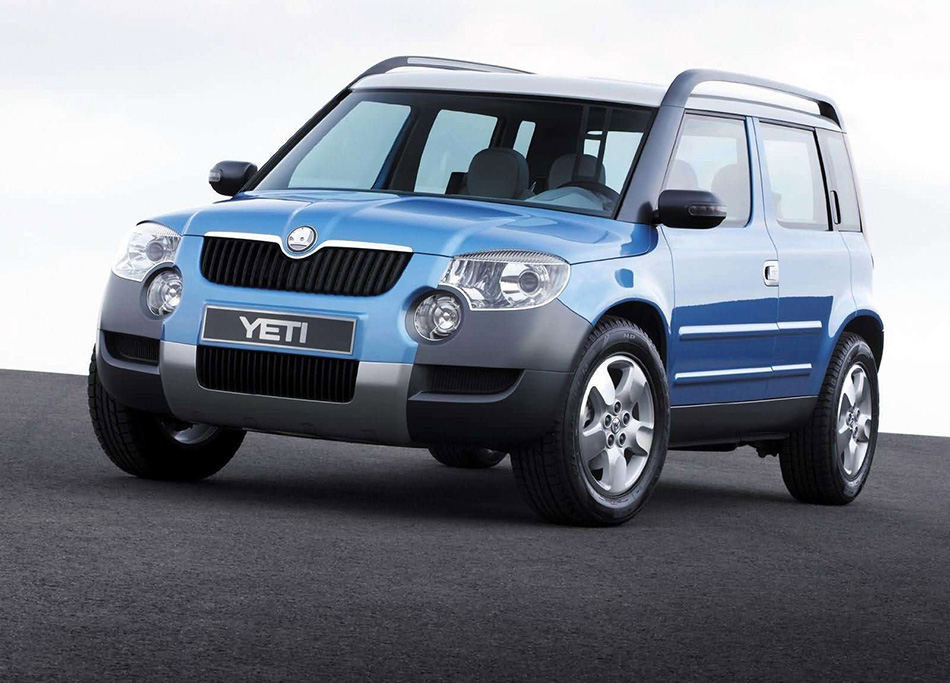 The Škoda Yeti study demonstrates characteristics of future Škoda vehicles, indicated previously by the Škoda Roomster concept. Wrap-around windscreen, coated windscreen side pillar, and characteristic roof covering - to name just a few features of the new design trend.
The study design lacks aggressive features. The Yeti is perceived as a positive, friendly object representing an enjoyable contrast to other off-road and sports utility vehicles. This concept makes the Yeti as fit for city driving as off-road exploration.
Source: Skoda
Gallery:
Skoda Yeti Concept (2005)