Not only size but also styling matters, and there is hardly any other car that shows that as successfully as the Smart fortwo and forfour does. The new alloy rim DEZENT TS dark underscores the lifestyle philosophy behind these cars in a very skilful way and combines sporty and elegant aspects perfectly. TS is thus a real Trendsetter à la Smart.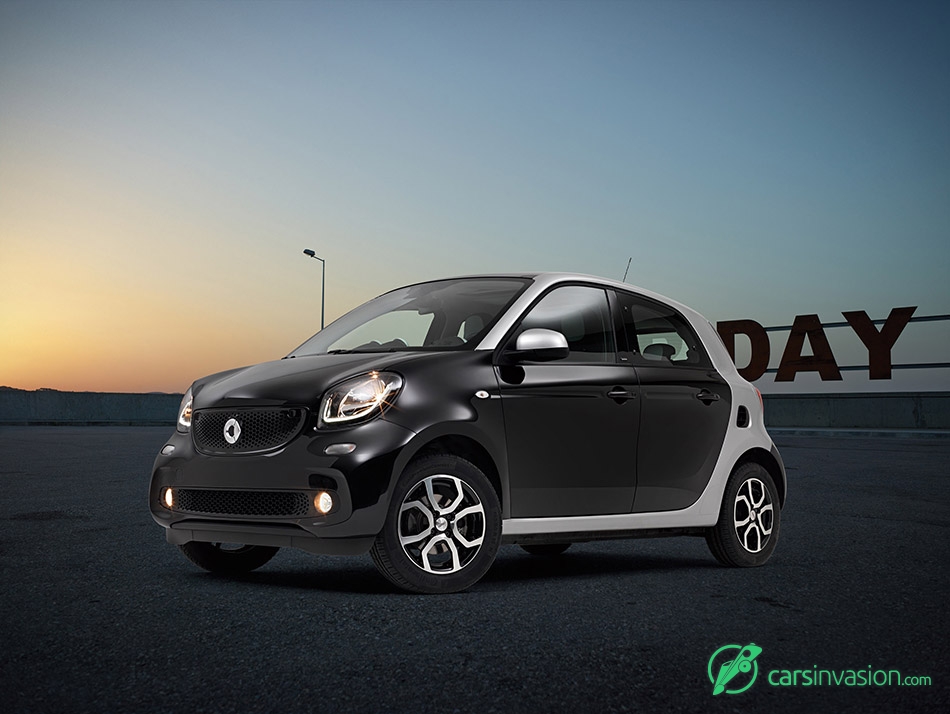 The wheel does not only draw upon the two models' design and features a striking black finish and front-polished surfaces, its dimensions of 5x15 and 5.5x15'' are also ideal for its mission: mounting the Smart-typical staggered set – a feature otherwise primarily found among sports cars. And thanks to ECE homologation, you don't need any Vehicle Type Approval or entry in your car registration. Very smart indeed! With new engines and transmissions, the latest Smart generation is also much more dynamic. And the TS dark does not only underscore this with its sporty agility but also its weight-optimised design.
The two-colour wheel is made an eye-catcher by its sophisticated geometry too. The innovative double spokes each converge in a so-called cupcake arch and form homogenous arcs over the rim flange. Stretching from the compact centre, the front-polished struts radiate lightness against their dark background, which makes for a very dynamic look.
Overall, the TS dark is a sporty, high-quality and, of course, very smart wheel. After all, it is fully equipped for mounting the automatic tyre pressure monitoring systems now mandatory.
Source: Dezent
Gallery:
Dezent Smart ForFour TS dark (2015)