Suzuki Motor Corporation is unveiling the new European-specification CELERIO. The New CELERIO has been developed as an "A+ compact" car - a new type of A-segment vehicle which exceeds its category's standards.
The driver-friendly, compact size has not been compromised as regards best-in-class space and utility and offers a comprehensive package. Thelightweight, rigid body is accompanied by class-leading low CO2 emissions delivered by the new powertrain.
The European-specification model includes a newly developed engine with a dual-injection system for low CO2 emissions. Coupled with reduced body weight and improved aerodynamics, models with a combination of the K10C engine and the Engine Auto Stop Start system provide class-leading low CO2 emissions of 85 g/km. The automated manual transmission version features the newly-developed Auto Gear Shift, which provides fuel economy equal to a manual transmission.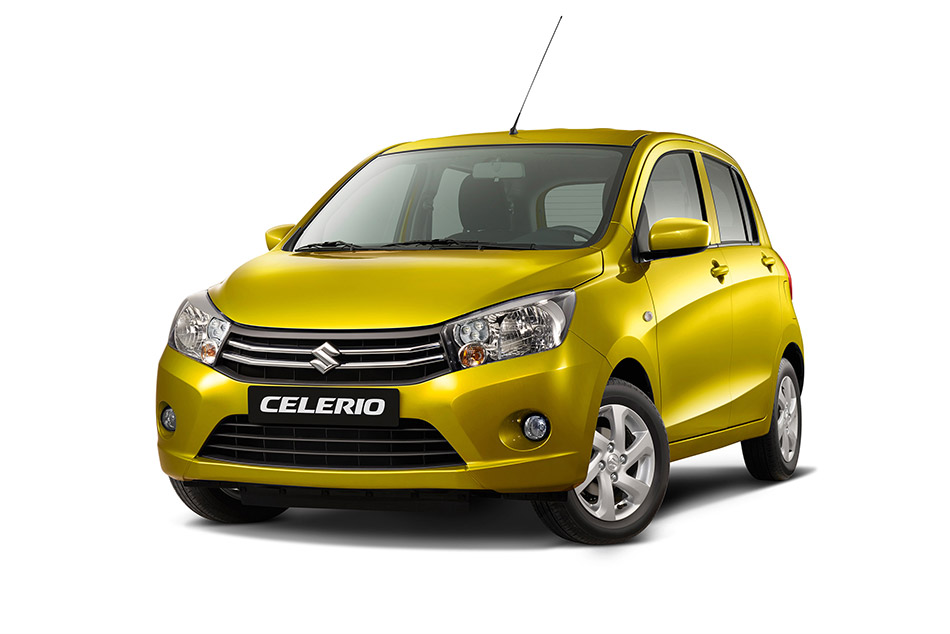 The CELERIO's easy-to-drive, compact body size with a total length 3,600 mm succeeds in providing both an outstandingly roomy interior for an A-segment car and a best-in-class 254 litres of cargo capacity.
Ahead of the Geneva International Motor Show, an Indian specification CELERIO was presented at the Delhi Auto Expo in February 2014. The European-specification CELERIO is planned go on sale in Europe at the end of 2014.
Global Automobile Sales Results (January - December 2013)
New additions to the product range, such as the launch of the SX4 S-CROSS in Europe and the KARIMUN WAGON R in Indonesia, have made up for lower sales in some regions, producing global automobile sales of 2.69 million units for January to December 2013, similar to the corresponding period of the previous fiscal year.
Sales in our European market reached 197,000 units. Following the introduction of the SX4 S-CROSS in September, sales have been up 12% year-on-year, and a continued improvement in 2014 is expected as a result of the introduction of the SX4 S-CROSS.
In spite of tough market conditions, the success of the SX4 S-CROSS has meant that production at Magyar Suzuki, the core European factory in Hungary, reached 161,000 units. In the future, sales of Suzuki cars made in Europe will not be limited to Europe alone but will extend worldwide.
Financial results: 3rd quarter (April - December 2013)
The economic climate surrounding Suzuki in the third quarter of fiscal 2013 saw positive signals for a global economic recovery, such as a slight upward trend in Western countries and an end to the downward trend in Asian countries.
Under these circumstances, the Group's consolidated net sales reached ¥2,075.7 billion, an increase of 13.9% year-on-year. Operating income increased by 45.1% year-on-year and ordinary income rose by 37.6% year-on-year, while net income for the quarter was up by 70.3% year-on-year. As a result, operating income, ordinary income, net income for the quarter, and the profit ratio all posted the highest ever totals for a third quarter. Operating income for automobile business was ¥133.9 billion (35.4% increase). In fiscal 2014, the company will continue to engage in reforms in various segments and is planning to exceed the previous year in terms of sales and net income for the full financial year, with sales of ¥2,850 billion and a net income of ¥105 billion for the year as a whole.
Source: Suzuki
Gallery:
Suzuki CELERIO (2015)