Enjoy the last two-door M3! After a short but intense stay in design studio Vilner, BMW E92 M3 left our workshop more beautiful than ever. 
In Interlagos blue color and with the obligatory M3 Coupe carbon roof, this car is a real beauty. And a beast, thanks to the V8 turbo monster, producing 414 hp. 
In Vilner studio, the E92 M3 receives special treatment. It includes carbon leather dashboard and seats, new ergonomic steering wheel and generous amount of Alcantara. It isolates the carbon cap and cover the plastic parts of the seats.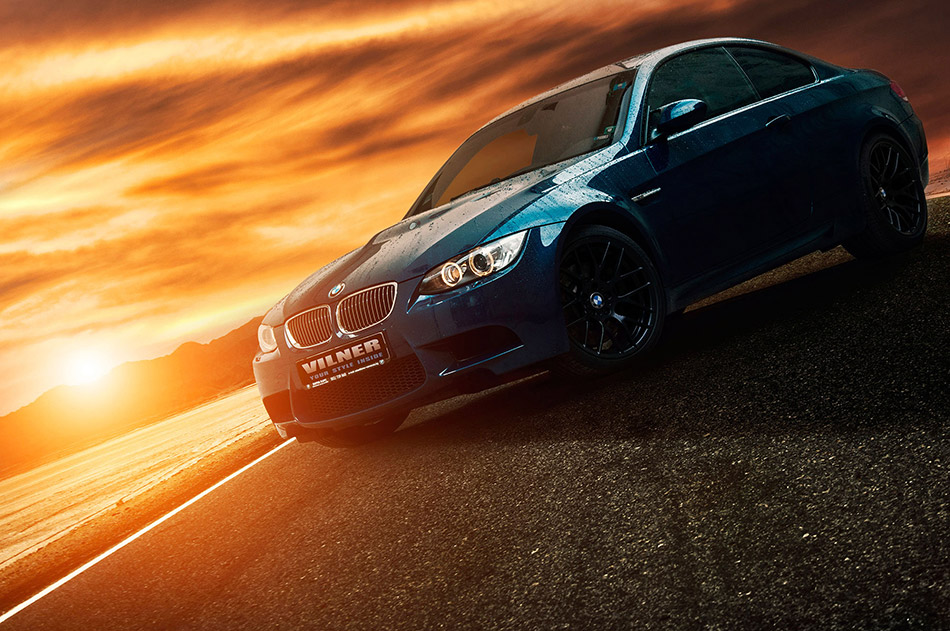 The whole interior is made in black. The Vilner Gang is playing with this color as a combination of different materials. For this project, the Bulgarian design studio relies on premium black nappa leather, high-tech Alcantara in the same color as well as black carbon leather. The latter adds an extra dose of drama to the already sporty interior of the E92 M3. 
Highlights inside the beauty / beast are put through blue seatbelts and contrasting stitching in the same color. Vilner exclusivity of the machine is represented by a discrete personal plaque located in front of the gear lever. On the headrests of the front seats is embroidered M-Power logo in the required blue, white and red.
Source: Vilner
Gallery:
Vilner BMW E92 M3 (2014)