The Ford Freestar is a minivan made by the Ford Motor Company. It replaced the Ford Windstar for the 2004 model year. Although it is billed as "all new", it basically is a revamped Windstar. The name change accommodates Ford's strategy to rename their cars to words beginning in F. The Freestar, along with its twin the Mercury Monterey are both made in Oakville, Ontario, Canada.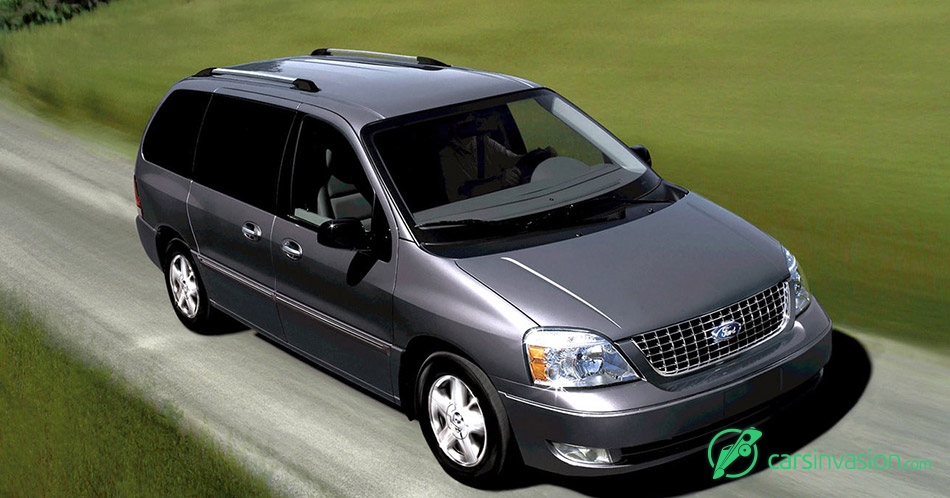 The Freestar offers a place for up to seven passengers, it features an electronically controlled 4-speed automatic transmission as the part of standard equipment. There are five trim levels available: Freestar (base), SE, Sport, SEL, and Limited. In the United States, the Freestar offers two available gasoline-powered V6 engines. The smaller 3.9 L (available only in the United States) developes a maximum power of 193 hp (144 kW) at 4500 RPM and 240 ft·lbf (325 N·m) of torque at 3750 RPM, while the larger 4.2 L offers a power of 201 hp (150 kW) at 4,250 rpm and 263 ft·lbf (357 N·m) of torque at 3650 RPM. While the smaller engine is on the base model in the United States, the larger 4.2L engine is standard on all models in Canada (it has been suggested that this is due to Canadian winters).
Sales of the Freestar and Monterey have been slow in the United States, but sells in higher volumes in Canada (despite that the Monterey isn't available in Canada). Ford may stop production of the Freestar after the 2007 model year. Reportedly Ford will produce the retro-styled Ford Fairlane three-row crossover SUV in 2008.
The Freestar is also sold in Mexico and Taiwan.
The Freestar uses code A5 in the 5th and 6th positions of the VIN.
Source: Ford
Gallery:
Ford Freestar (2006)