Volkswagen is celebrating the world premiere of the new CrossGolf at the Paris Motor Show. It merges the can-do qualities of a compact SUV with the versatility of a small MPV into a new crossover model.
SUV means "Sports Utility Vehicle", denoting a more "civilian" take on the "tough" cross-country vehicle. In terms of body the CrossGolf shares the same can-do spirit with this vehicle. Approx. 480,000 compact SUVs were sold in Europe in 2005. MPV means "Multi Purpose Vehicle", referring to a van. With its versatile and spacious interior the CrossGolf also bridges this segment. Just under 1.4 m compact SUVs were sold in Europe in 2005. SUV and MPV – the new CrossGolf is positioned between these poles.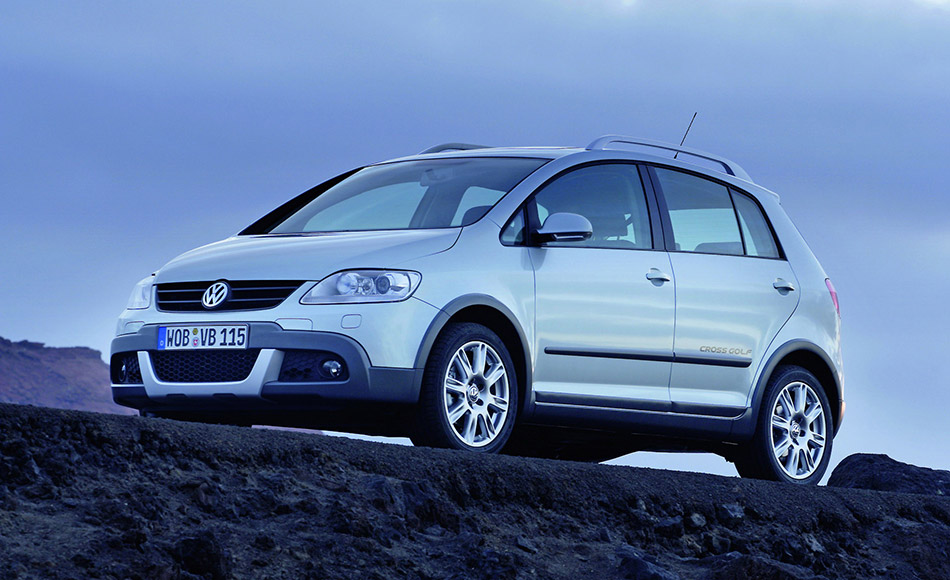 The front-wheel drive only CrossGolf is based on the Golf Plus. And that's why the CrossGolf also features practical details such as a folding back seat that can be moved lengthwise, folding tables on the backs of the front seats and pigeonholes below, an elevated seating position and the basic four doors and large hatchback. The new kid on the block features parallels to the SUV world on the outside. Characterizing the CrossGolf here are special side coverings, independent bumpers and 20 mm higher ground clearance, including 17" wheels and much more.
For the European market launch in November the Volkswagen featuring an air-conditioning system as standard equipment will be available with two gasoline-powered engines (1.6 + 1.4 TSI) and two turbodiesel engines (1.9 TDI + 2.0 TDI) with output ranging from 75 kW / 102 PS to 103 kW / 140 PS. Like all Golfs, the new model will have the ESP stabilization system including counter-steering feature and trailer stabilization, ABS along with brake assistant and six airbags as standard equipment.
Source: Volkswagen
Gallery:
Volkswagen CrossGolf (2006)