Just rolled out the first GT's to the dealers, wheelsandmore now presents, in time for the Geneva Motor Show, as first tuner in the world, already a refined version of the AMG GT + AMG GT S coupé.
The focus here is on the in Germany hand-crafted, 3-pieces forged wheels of the type 6Sporz² and the concave wheel F.I.W.E. with central locking optics. On the front axle in 9,0x21 inches with 245/30/21 and on the rear axle in handsome 11,5 inches with 305/25/21 tires.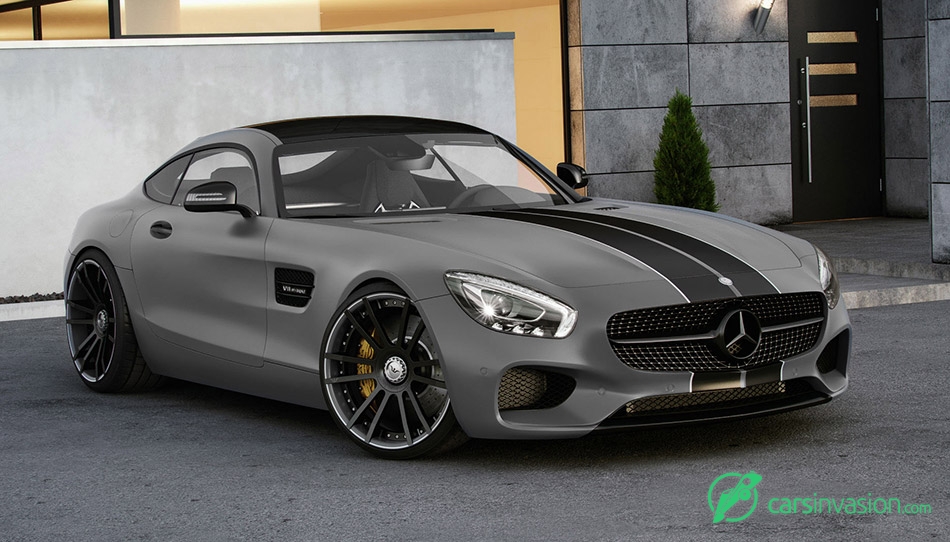 Following the overall sporty concept, wheel-centers and outer rims were coated in matte-black, what offers an excellent symbiosis between noble and high-quality, but also sporty and aggressive, so perfectly created for the AMG GT / S. The multipiece design means that all items of the forged wheels can be personalized by customer specifications and -wishes. So the wheel-center, outer rims, central locking and wheel-bolting are nearly infinite in combination regarding color and surface. Currently, there is an adjustable coilover (racing)suspension with adjustable compression and rebound damping in development and will be promptly incorporated into the wheelsandmore portfolio for the new AMG GT / S.
But not only the look of the GT / GT S is a treat. For all those who won't be satisfied with the factory offered 462 hp with 600 Nm torque (GT-S 510PS / 650Nm), wheelsandmore developed various performance upgrades with up to 600 hp and 700 Nm. This is accentuated stunning and impressively by a hand-made stainless steel exhaust system with digitally programmable, wireless remote-controlled flaps. For better ventilation an F1-air filter kit is offered.
Thus, the AMG GT / AMG GT S achieves a previously unattained performance added value. Only two questions remain: Will an AMG Roadster model follow and what is wheelsandmore going to do with it?
Source: Wheelsandmore
Gallery:
Wheelsandmore Mercedes-AMG GT S Coupe (2015)