ABT Sportsline has already dealt with electrical mobility within many a regional project. But now the Bavarian company gets into the racing mode: from September 2014 the leading tuner of cars of the Volkswagen and Audi brands will take part in the FIA's brand new E-series under the name Audi Sport ABT Formula-E Team. And as the first of the ten teams, the Bavarians have already found their drivers: Audi factory driver Lucas di Grassi and GP2 youngster Daniel Abt.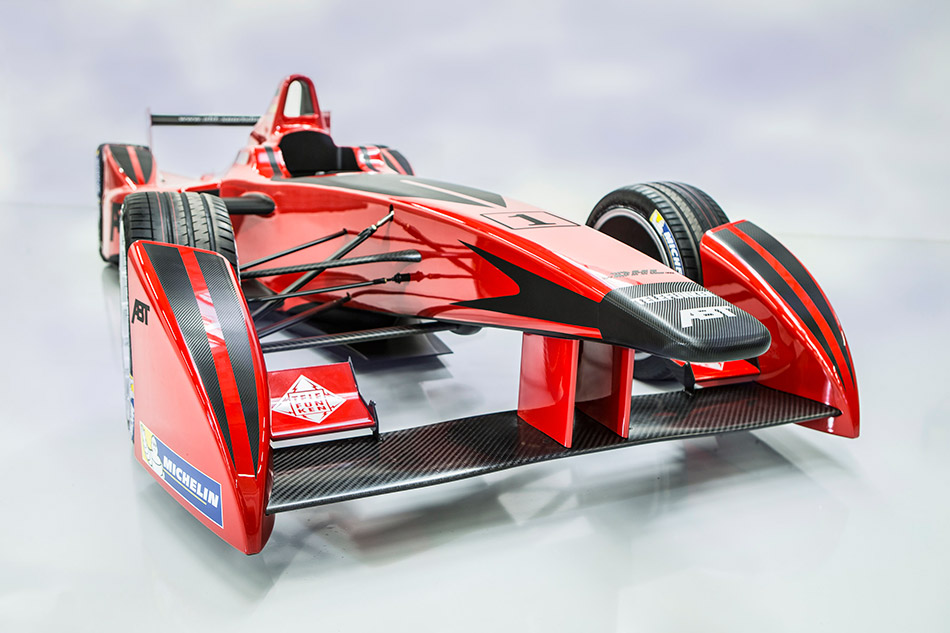 "This is an entirely new chapter in our company's 60-year motorsport history," says a pleased CEO Hans Jürgen Abt: "For us, this is a fascinating new challenge and we now know that electrical drives may be free of emissions but certainly not free of emotions." The Bavarians are particularly proud of being the only German team yet in this international series, which, after all, will also see a race in Berlin. "As of now, we are an unofficial electrical motorsport national team of sorts," says ABT sports director Thomas Biermaier, who is very ambitious now: "We not only want to be one of the first teams but also one of the top teams." And there is certainly no lack of racing know-how. After all, ABT is a five-time DTM champion, not to mention other series. Formula sports is also well known. Daniel Abt, the son of Hans-Jürgen Abt, is now a driver in the GP2, a series usually deemed a kind of junior Formula 1. Lucas di Grassi on the other hand has gained direct Formula 1 experience and is considered an expert at any rate. "With Daniel and Lucas we have signed our dream pair, if you will," says a smiling team boss Hans-Jürgen Abt: "Thanks to all those at Audi who made Lucas available for the Formula E. He had been involved in the development of the series right from the start."
The standard chassis used shows a full 200 kW (272 hp) during the training and qualifying. 100 kph are reached in 3 seconds. While in the energy-saving racing mode, this is lowered to 133 kW (181 hp). There still is the Push-to-Pass-Button, which for a brief period activates another 67 kW (91 hp). So there will be plenty of exciting passing manoeuvres. Since training, qualifying and the race all take place on one and the same day, spectators will find an extraordinary atmosphere. Berlin aside, the first season will see races in Beijing, Malaysia, Hong Kong, Uruguay, Buenos Aires, Los Angeles, Miami, Monaco and London.
Source: ABT
Gallery:
ABT Fia Formula-E (2014)