For those who prefer even more excitement and performance in their luxury utility vehicles, there is the RX F SPORT (AWD models only), which will be available with both models' engine offerings for the first time. Lexus vehicles designated with the F SPORT badge are equipped with a number of special visual and performance features that set them apart from other versions. In the RX's case, the spindle grille and lower center piece of the rear bumper incorporate an "F" mesh design, instantly giving the vehicle a sportier flair. New 20-inch alloy wheels with graphite finish, exclusive to the F SPORT, also help give the RX a commanding presence. Inside, the driver is treated to a custom F SPORT instrument cluster with a TFT Multi Information Display (MID) as well as a sport steering wheel, featuring perforated leather trim, an F SPORT emblem, and paddle shifters. Exclusive colors and trim pieces are also part of F SPORT.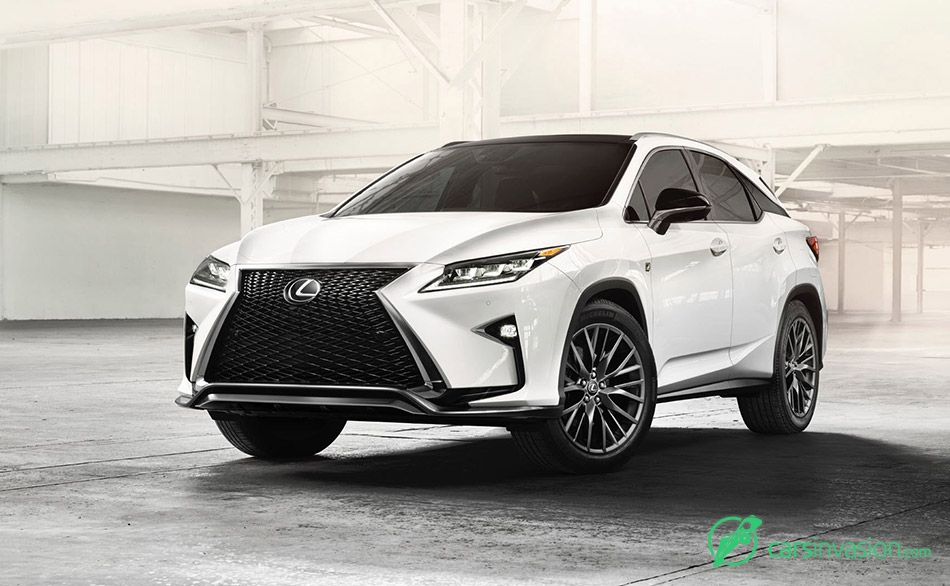 The RX F SPORT's performance on the road has been enhanced by an active stabilizer system whose cutting-edge technology helps keep the vehicle's body amazingly flat through corners. The aforementioned AVS, which also helps keep the vehicle planted to driving surfaces through turns, is standard on RX F SPORT. The driver can select the AVS-enhanced Sport S+ mode, in addition to the standard Eco, Normal and Sport settings, on the Drive Mode Select control located on the center console.
Enhanced Handling and Straight-line Stability
When it comes to delivering precise, controlled handling, the new RX offers impressive dynamic capability. The entire chassis has been fortified to provide enhanced straight-line stability and control through turns. The vehicle's body structure has been strengthened with added stiffness, helping to enhance its handling response while reducing engine and road noise in the cabin. Vehicle Stability Control (VSC) is standard, while Vehicle Dynamics Integrated Management (VDIM) is available on select models.  Each system is designed to help recognize loss of vehicle control, and help mitigate potentially dangerous situations with automatic and often transparent adjustments to help the vehicle maintain optimal traction. The RX also is offered in All-Weather Drive to help the RX's handling performance and control on dry and slick surfaces alike.
The RX's fully independent suspension system, which consists of MacPherson struts up front and a double wishbone setup at rear, has been tuned and reinforced to enhance handling while keeping ride quality remarkably smooth. Adaptive Variable Suspension (AVS) is available on the RX for the first time. AVS electronically monitors and adapts the shock absorber damping and steering to help ensure optimal handling and ride depending on the driving conditions. The system is also designed to produce less body lean through corners, providing an engaging driving experience.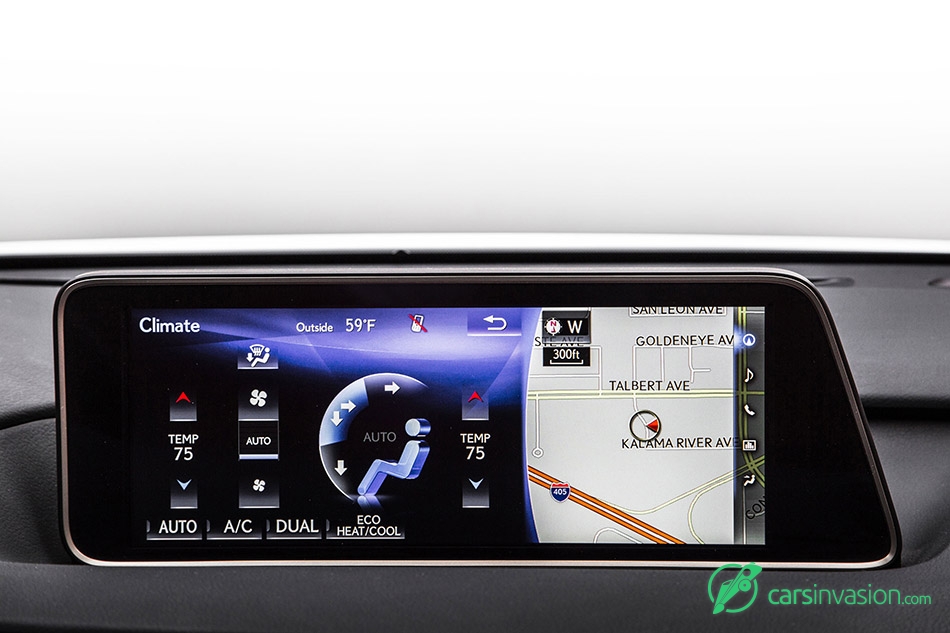 In the U.S., the RX is available with specifically designed Michelin Premier tires featuring EverGrip™ technology.  EverGrip™ technology has a high traction compound, expanding rain grooves that widen over time and emerging grooves which open as the tire wears.
 
The Luxury SUV Bar Has Been Raised Yet Again by the New RX
Whatever version of the RX you choose, one thing is perfectly clear: Lexus' best-selling vehicle has dramatically raised the bar yet again in the mid-size luxury utility segment, flawlessly combining bold luxury styling inside and out, and engaging driving performance.
Source: Lexus
Gallery:
Lexus RX 350 F Sport (2016)